The village in the park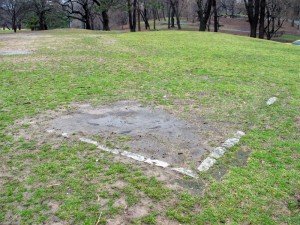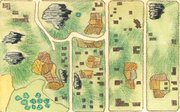 Before Central Park was created as an urban oasis for wealthy New Yorkers, the land on which it would be built was home to a community of working-class Black property owners, the first of its kind in New York City. The community was called Seneca Village.
Life in New York in the 1800s was a study in contrasts. Lower Manhattan was crowded. The rich and the poor shared the streets. Elegant buildings stood next to shacks. There were cobblestone streets and filth everywhere. The Great Fire of 1835 had destroyed Wall Street and much of downtown, which was crowded with wooden buildings. People began heading uptown, which was still mostly farmland. It was spacious and there was fresh air.
Seneca Village was located on approximately five acres of land between 81st and 89th streets at Seventh and Eighth avenues. It existed from 1825 to 1857 as a thriving, self-contained community of Blacks, English, Native Americans and German and Irish immigrants. It had its own school, three churches and cemeteries. A nearby spring provided fresh water. According to the census counts of 1885, approximately 264 people lived there. It was one of New York's first successful cultural melting pots.
It is not clear how the settlement got its name, but some theories are that Seneca was a derivative of Senegal, a country in West Africa, where many of the people who lived in the village were from.
It all began in 1825, when John and Elizabeth Whitehead began selling pieces of their farmland. The first three lots were bought for $125 by a young African-American man named Andrew Williams. Other plots were purchased by members of the African Methodist Episcopal Zion Church, which was the largest and wealthiest Black church community in the country. The Whiteheads sold 24 plots to Black families.
Religious life was an important part of the community. The First African Methodist Episcopal Church of Yorkville laid its cornerstone in Seneca Village in 1853. A box put into the cornerstone contained a Bible, a book of hymns, the church's rules, a letter with the names of its five trustees and copies of two newspapers, the Tribune and the Sun.
Not many records exist, but we do know that the African Union Methodist Church was also in Seneca Village. Colored School No. 3 was housed in the church basement. Seventeen-year-old Catherine Thompson taught the village's children.
Seneca Village is an important but seldom taught part of Black history. In addition to being home to the two most significant Black churches in the country, the village gave Blacks one of the earliest opportunities to own land.
Land ownership meant suffrage and the right to vote, though full voting privileges for Blacks would be a long time coming.
Significantly, those who lived in Seneca Village did not refer to themselves by many of the more derogatory names given to African-Americans. They used the term "African" not only to honorably describe their heritage, but also to signify the pride they had for their working-class community.