To an Ozark paradise: Eureka Springs, Ark.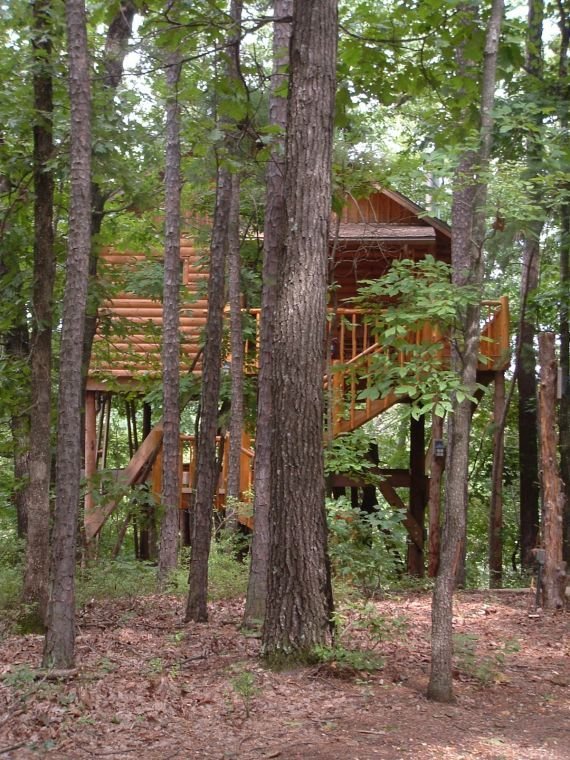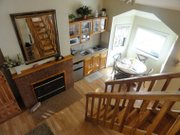 The handwritten note on the door read:
"Welcome Lysa, Joseph and William! Enjoy your stay in Hillside Haven Cottage. - Terry and Patsy"
That warm welcome was an apt prelude to our long-awaited stay at the Treehouse Cottages in beautiful Eureka Springs. Situated in the picturesque Ozark Mountains in northwest Arkansas, Eureka Springs--"Eureka" being Greek for "I found it!" and "Springs" in reference to the town's development around the numerous springs that dotted the area--is only a 45-minute drive from Branson, Mo., one hour from Fayetteville, Ark., two and a half hours from Tulsa, Okla. and three and a half hours from Kansas City.
With accolades such as a "Top 5 Mountain Destination in the U.S.," "One of America's Top 6 Getaway Destinations," "A Favorite Arkansas Weekend Destination" and "A Top 25 Arts Destination in the U.S.," among others, Eureka Springs is a sure bet.
First time's a charm
When I last visited Eureka Springs in 2008, I only had time for a quick tour of the Treehouse Cottages. Captivated the instant I saw them, I knew I would be back.
Designed and built by owners Terry and Patsy Miller--Terry possessing over 25 years of experience restoring Victorian homes and Patsy, an incredible tile maker, designer and jill-of-all-trades--the Treehouse Cottages are drop-dead gorgeous!
Set amidst the towering trees some 22-plus feet above ground, the cedar cottages offer stunning views of the surrounding 33-acre Ozark pine forest, only a mile from downtown yet a world away from the hustle and bustle.
Creature conforms
After leaving busy Highway 62, the woods are the only thing you see along the meandering gravel road leading to the cottages, nestled in their own little forest nooks and not visible from each other.
Each treehouse here--Hideaway, Bungalow, Whispering Wood, Towering Pines and Lofty Lookout--is beautifully and comfortably decorated, each with its own unique flair and color scheme. Designed for only two adults--except for Hillside Haven--the cottages are well-appointed yet unpretentious, exuding a natural, romantic ambiance. Inside you will find fully-functioning HVAC systems; magnificent king-sized beds; quaint, fully furnished kitchens with a refrigerator, microwave, stovetop (no oven) and pottery handmade by Patsy; intimate dining nooks; spacious living rooms with oversized leather furniture and stone fireplaces; and the piece de resistance: a heart-shaped, jetted Jacuzzi tub situated underneath a sizable bay window with nothing but treetops as far as the eye can see. Outside, the wrap-around decks have a bistro table and chairs and a gas barbecue grill.
Like our handwritten welcome note expressed, the Millers treat their guests like family, welcoming them with personal touches like soft music playing from the DVD/CD player, fresh flowers, complimentary snacks, beverages and homemade bread (another Patsy talent), and champagne and chocolates for those celebrating special occasions. And for your body, fine linens and Egyptian cotton towels.
It goes against the vibe here, but if you must, there is satellite TV and Wi-Fi. But don't do it! Nature is all the connection to life you will need.
Welcome Home
Returning this time with my tween and teen one magnificent mid-March weekend was just as enchanting as before, yet this time, I was able to stay and enjoy. Our home for the weekend, Hillside Haven, is a peaceful and comfortable sanctuary.