To the best hotel bangs for your travel buck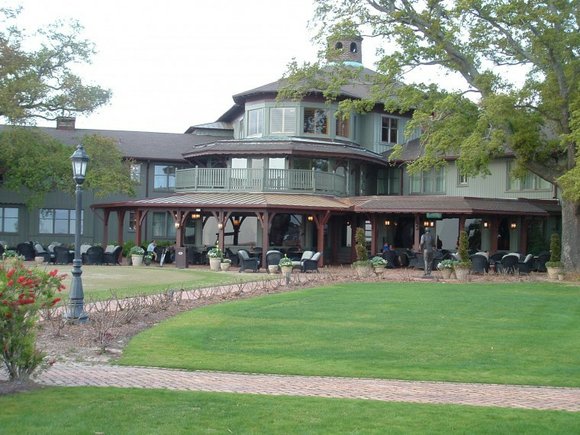 JAX, THE RIVER CITY OR J-VILLE (JACKSONVILLE, FLA.)
No matter what nickname you have for Jacksonville, lucky No. 9 is the Ponte Vedra Inn & Club in Ponte Vedra Beach, Fla., just 18 miles southeast of downtown Jacksonville. According to Travel and Leisure, the golf and tennis center here are the top attractions; the entire resort is for what they call "the sporty types." In Jacksonville, consider exploring Olustee Battlefield Historic State Park, the site of Florida's largest Civil War battle, where more than 10,000 cavalry, infantry and artillery troops fought, including three U.S. Colored Troops. Black history in the area also includes Fort Mose, a Spanish outpost for runaway slaves built and founded by a community of ex-slaves.
THE BIG EASY (NEW ORLEANS)
Another of my faves, N'awlins, made the top list as evidenced by the No. 13 pick, the Windsor Court, the only Four Star/Four Diamond luxury hotel in New Orleans. "With jazz bands wailing in the Polo Club Lounge and museum-worthy sculptures, painting and tapestries lining the lobby and halls, the hotel is easy on the ears, the eyes and, thanks to the elegant Grill Room, the stomach," says the magazine. My Afrocentric picks for the Big Easy include traversing the Faubourg Treme, America's oldest black neighborhood, Preservation Jazz Hall and the New Orleans African American Museum. If you're visiting in April, don't miss the French Quarter Festival, which showcases all forms of jazz, gospel, R&B, zydeco, Cajun, blues and more on 14 stages.
SIN CITY (LAS VEGAS)
It's no surprise that a handful of Vegas hotels made the list, including the Palazzo (No. 4), the Venetian (No. 19), Encore Wynn (No. 16), Wynn Las Vegas (No. 7), the Four Seasons Hotel (No. 15) and the Bellagio (No. 12). For great entertainment and/or delicious eats, try the House of Blues Las Vegas, Big Mama's Rib Shack & Southern Cooking or the Hush Puppy Restaurant. Soulful shows include "The George Wallace Show" at the Flamingo and any Cirque du Soleil performance, including "Viva Elvis," "The Beatles Love," "Mystere" and "Zumanity."
A TRUE SOUTHERN GEM (CHARLESTON, S.C.)
Coming in at numero uno on the list was the Woodlands Resort and Inn in Summerville (Charleston area), S.C. The magazine described it as a "Low country, neo-Georgian mansion from 1906... a bastion of Southern hospitality." It has also been lauded as one of only six recipients of the Forbes Five Star and AAA Five Diamond awards for lodging and dining. Afrocentric places of interest include the Gallery Chuma, Avery Research Center, the Old Slave Mart Museum and the Caw Caw Interpretive Center.
Lysa Allman-Baldwin writes for numerous online and print publications including as the Cultural Travel Writer for www.Examiner.com, and as a Senior Travel Writer for SoulOfAmerica.com, an Afrocentric travel website. Lysa can be reached at lallmanbaldwin@kc.rr.com.