Touro College of Pharmacy student comes in second at biochemistry competition
5/23/2013, 4:36 p.m.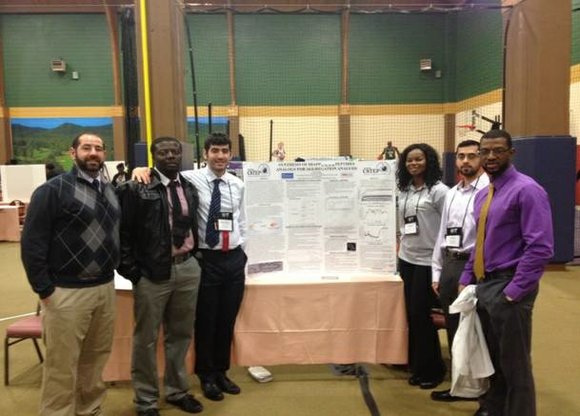 Mohammad Saleh, a student at Touro College of Pharmacy, recently took second place for a poster presentation in biochemistry at the 21st annual Statewide CSTEP (Collegiate
Science and Technology Entry Program) Conference held at Sagamore on the Lake in Bolton Landing, N.Y.
Saleh's research, titled "Synthesis of IAPP (12-18) Peptide Analogs for Aggregation Studies," focused on development of a substance that could block clustering of amyloid, a protein released from the pancreas that is believed to contribute to diabetes. A total of 117 posters from 33 colleges and universities were submitted, seven of which were in biochemistry.
Saleh began his research while he was an undergraduate student at York College (CUNY). He was able to continue at Touro College of Pharmacy through the school's CSTEP program under the direction of associate professor and CSTEP Program Director Deborah Williams and his former chemistry professor at York, assistant professor Adam Profit.
The CSTEP program is funded by the New York state Department of Education and is designed to increase the number of minority and economically disadvantaged students who pursue careers in pharmacy or other health- or science-related fields.