When Black jockeys ruled the racetrack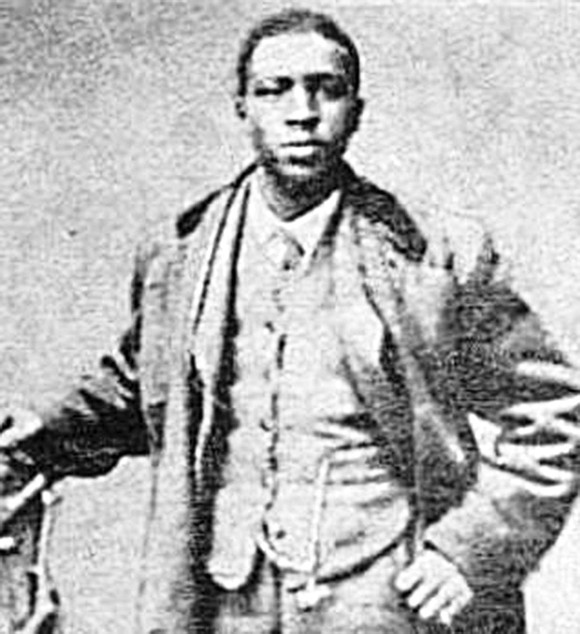 He was the highest paid jockey in the country, earning between $10,000 and $20,000 a year, plus bonuses. He was also the first Black man to own a racehorse. But his career would be plagued by problems. He battled drinking and weight gain, winning fewer and fewer races until he was forced to retire in 1895. Murphy died a few months later from pneumonia.
Murphy won 628 of his races. To this day, he continues to hold the best winning percentage in history. Murphy was the first jockey inducted into the National Museum of Racing Hall of Fame. The Isaac Murphy Stakes was initiated in 1997 at Chicago's Arlington International Racecourse.
Jimmy Winkfield--Forgotten Legend
Jimmy Winkfield was a champion jockey who was forced out of the country because of his race. Born in 1882 in Chilesburg, Ky., Winkfield spent his whole life around horses. His heroes were the Black jockeys who dominated the sport during the late 19th century.
Winkfield worked his way up from shoeshine boy to stable hand to exercising the horses. Finally, in 1898, 16-year-old Winkfield got a chance to race. He made his first appearance at the Kentucky Derby in 1900 on a mount named Thrive. He came in third. He returned in 1901 and 1902, winning both times on His Eminence and Alan-A-Dale respectively. It would be the last time a Black jockey would win the Kentucky Derby.
Winkfield's winning ways couldn't compete with America's racism. The more races he won, the more hatred he faced. Other jockeys would intentionally bump him and even hit him with their whips during races. He faced threats from the Ku Klux Klan. Trainers were afraid to hire him for fear that violence directed against him might hurt the horses. Winkfield got sick of it, and, after finishing third in his final Kentucky Derby, he headed for Europe, where horse racing was the sport of kings and jockeys were stars. After quickly establishing himself as the best jockey, he began riding for Czar Nicholas II.
Winkfield won the All-Russian Derby and the Czar's Prize as well as other major races in England, France, Spain, Poland, Austria and Hungary. He was a celebrity, mingling with the cream of Russian society. He married the daughter of a military officer.
But Winkfield's sweet life came to an end in 1917 with the Bolshevik Revolution and the rise of Communism. He escaped, leaving his wife, Alexandra, and their son, George, to fend for themselves. He moved to France, where he established himself as a trainer and started a new family.
Winkfield retired from racing at age 50 and started a second career as a trainer. But he would be forced to flee again as the Nazis occupied France. He came back to the U.S. briefly but returned to France after the end of World War II.
Winkfield came back again in 1961 when he was invited to a Kentucky Derby winners banquet. But when he and his daughter arrived at the Brown Hotel, he was told that he could not use the front door. Adding further insult was his treatment at the banquet; despite his two historic Derby victories 60 years earlier, he was ignored by all except an old rival, jockey Roscoe Goose.
Jimmy Winkfield died at his home in Paris on March 23, 1974, at age 91.
Winkfield won more than 2,600 races in 10 countries during his stellar career. In 2004, he was inducted into the National Museum of Racing's Hall of Fame. A year later, the New York Racing Association named a race at Aqueduct in Winkfield's honor.
Actives
Look it up: Use the Internet or another reference source to learn more about the great Black jockeys.
Talk about it: Besides being small and lightweight, what do you think it takes to be a good jockey?
Write it down: Black athletes have faced the challenge of being great in their sport despite racial prejudice against them. What questions would you ask the jockeys mentioned in today's lesson?
This Week in Black History
May 8, 1925: The Black labor union, the Brotherhood of Sleeping Car Porters, is organized by A. Philip Randolph.
May 10, 1994: Nelson Mandela becomes the first democratically elected president of South Africa.
May 12, 1958: Summit Meeting of National Negro Leaders calls for a campaign to put a swift end to racism and desegregation.