Ten Do's and Don'ts to having a successful summer internship.
5/30/2013, 1:36 p.m.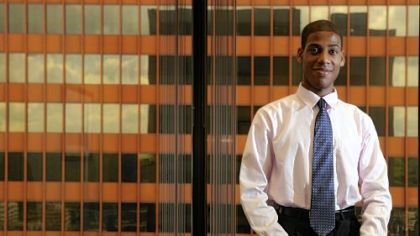 Summer is right around the corner, and for many high school and college students, that means summer internships. In an economy where the pool of entry-level candidates is high and jobs are scarce, having some related fieldwork experience can help a young adult edge out the competition. So, it's important that students make those internships count!The transition from school life to summer internship work can be daunting for some students. No more sneaking in late to class, texting during a lecture or showing up in sweatpants. There's a whole new set of rules in the business world. How are young people supposed to know what's OK and not OK?The Opportunity Network, a nonprofit organization that has placed hundreds of inner city high school and college students from New York City in their first internships, offers the following 10 Do's and Don'ts for a successful internship experience. DO:1. Arrive on time. Plan on getting there ten minutes early, so you have time to park, get though security, or catch a late bus. Try a practice run the week before you start your internship so you know how long your commute will take. Show professionalism by walking in the door on time and starting your work in a timely fashion.2. Take initiative. Interns often have downtime during the day. Look around for interesting projects and volunteer to help. It's a good way to learn about the business. Just make sure you don't sacrifice your assigned tasks in the process.3. Show enthusiasm for your work. Be gracious in accepting assignments, even those that don't interest you. Who knows, they may turn out to be your best opportunities to learn.4. Find a trusted advisor. The one thing you can predict is that unpredictable situations will arise. Your boss might ask you to work late once too often. Your colleague could make mistakes that you catch. Maybe you want to change departments. Find someone who can help you handle these sticky situations.5. Think before you react. The workplace can be unnerving and professional behavior is always expected. When something seems unfair or overwhelming, take a few deep breaths to calm yourself before you respond.6. Use every opportunity to build your network. Create a document to keep track of your contacts and manage your relationships with them. Your colleagues, supervisors and fellow interns can be valuable business contacts throughout your career.7.Keep building your network after your internship ends. Send birthday cards, interesting articles and updates on your plans in order to keep lines of communication open. Make sure your correspondence is individualized so it feels personal, not mass produced. Each networking email or note should go to only one person.
DON'T:8. Email like you text. Slang, abbreviations and emoticons are fine for home but not for work.9. Spend any time on Facebook or Twitter. Social media has no place in the office (unless you are a social media intern).10. Dress for a night on the town. Your clothing choice shapes first impressions, so the wrong choice can do irreparable damage. Dress code varies in different offices, but interns should always dress conservatively. If you would wear the outfit to go out at night with your friends, chances are it is not appropriate for the office.Remember - a successful internship experience today can lead to a potential job tomorrow - either at the same company or through a reference. So make the most out of summer internships!Below is a press release about how to have a successful summer internship as well as pictures of Opportunity Network students getting a Do's and Don'ts lesson on what to wear from Brooks Brothers consultants. For more information or to learn more about Opportunity Network, please contact Ivette Morello (morelloivette@gmail.com or914-484-4804) or Amy Plotch (amy@amyplotch.com or 201-703-0926).