Monitoring the police to ensure accountability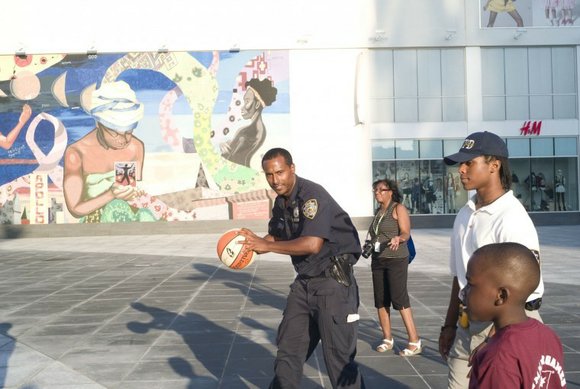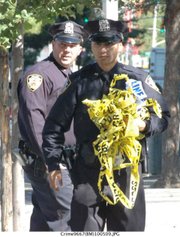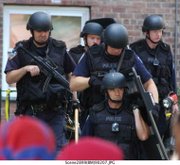 "The role of cop watch organizations is primarily to observe police-community relationships and highlight injustices committed in the name of courtesy, professionalism and respect ... something that is only advertised, not provided, especially in the communities of people of color," determined Jazz Hayden, a longtime observer of police misconduct and a recent NYPD harassment victim.
In a similar manner as urban organizations from the revolutionary 1960s that would surveil, defend from and, in some cases, retaliate against police harassment and/or terrorism, some inner-city civilians came together to spy on police to ensure that they perform their civil duties.
"Our programs are set up in the images of the Black Panther Party and Young Lords in terms of patrolling the police who monitor our communities like an enemy would occupy a country at war," explained Brother Shep, People's Survival Program coordinator and Black Panther Party organizer.
According to city records, prior to Bloomberg buying/taking office, citywide stop-and-frisk stats were under 100,000 annually. Last year's numbers indicate that of the approximately 750,000 reported stop-and-frisks, only 6 percent led to an arrest and less than 1 percent resulted in a gun being found. Regardless, the NYPD claims that the illegal practice is a crime deterrent.
"Our objective is to prepare our people for this occupation that takes place," said Shep, of the 10-week Anti-Police Terror and Community Control of the NYPD training program.
The summer's prominence of gun violence, coupled with the presidential campaign, has heightened the police presence throughout New York City. Additionally, new highs were set last year in the "reported" numbers of NYPD stop-and-frisks. Some activists contend that these are only a few factors that resulted in the formation of cop watch organizations.
"The reason we chose to fight against stop-and-frisk is because we believe this is the pipeline that leads directly into the prison-industrial complex," said Jose LaSalle, an activist with Stop Stop and Frisk. "We know it's unconstitutional, illegal; it dehumanizes, traumatizes and also criminalizes people."
Video recording cops' daily procedures, distributing informative literature and conducting educational seminars are just a handful of tactics utilized to pressure police to abide by the book. These measures also enlighten the community at large about their rights and what to do when stopped by police.
More modern methods are currently utilized nowadays.
"Instead of patrolling the pigs with weapons, like we used to back in the days, we decided to pick up the camera," said Shep. "In 1995, we started the Violence Prevention Project, co-funded by the William Kunstler Foundation. What we said back then was, 'Put down the 9 mm and pick up the 8 mm [camera].'"
Added LaSalle, "When someone is there documenting them--because of so many videos that have caught so much police misconduct--they don't want to be on YouTube, out there in the open like they are the ones contributing to all the negativity. We put their videos up on YouTube so that people can see the confrontations we have with officers."