SUNY Downstate Medical Center is too big, important to fail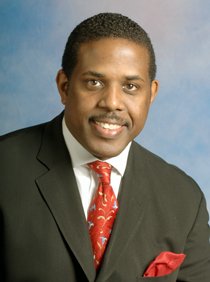 When is an institution, in President Barack Obama's words, "too big to fail?"
Do we measure how well an institution helps our community now and in the future? Do we measure how it helps our working families pay their bills and keep food on their tables? Do we measure the localized Great Recession that would be caused by such an institution's closing? Or do we simply look around our community and realize that if such an institution disappeared, our community would be devastated?
By any of those measures, SUNY Downstate Medical Center is too big to fail! Yet it is failing as you read this and will probably close soon despite the damage such a failure will afflict upon our community.
SUNY Downstate is Brooklyn's fourth-largest employer. The combined hospital and medical school generates $1.3 billion annually for the state's economy, and the majority of the hospital's 8,000 workers live in Brooklyn. Countless local jobs, mortgages and small businesses rely upon the middle-class employment SUNY Downstate provides. In every way that matters, the wealth and economic health of our community and its small businesses and entrepreneurs depends upon SUNY Downstate.
SUNY Downstate is also one of the nation's leading urban medical centers. It contains a College of Medicine, College of Health Related Professions, College of Nursing, School of Graduate Studies, School of Public Health and University Hospital of Brooklyn--Brooklyn's "hospital of last resort" for low-income patients.
The medical school trains the most diverse medical professionals of any hospital in the United States, producing more doctors who live and work in New York City than any other medical school. More than 80 percent of Downstate medical school graduates stay to practice in New York!
SUNY Downstate is also in the top 96 percent of schools graduating African-American medical professionals and in the top 93 percent of schools in numbers of African-American faculty. In every way that matters, SUNY Downstate is unmatched in the way it helps our community now and partners in our future.
Quiet as it has been kept though, Brooklyn's health care system is in extreme crisis, and SUNY Downstate has been hemorrhaging money for years. The hospital has suffered both from extremely poor management and from state budget cuts. Since 2008, state support to New York's public hospitals has been slashed by nearly 50 percent--in other words, it has been cut to the bone.
Amazingly enough, SUNY Downstate--the center of Brooklyn's health care system and the heart of Central Brooklyn's economy--can be saved from closing by a contribution of as little as $150 million from the state of New York while the hospital restructures, reorganizes and re-imagines its role as the vital core of a new type of Brooklyn health care network.
Can you tell me the last time when an institution as important as SUNY Downstate is to almost 3 million people was allowed to fail because it needed only $150 million--a sum that is less than .001 percent of the 2013-2014 state budget of $142 billion? That's right, you can't.