Travels into May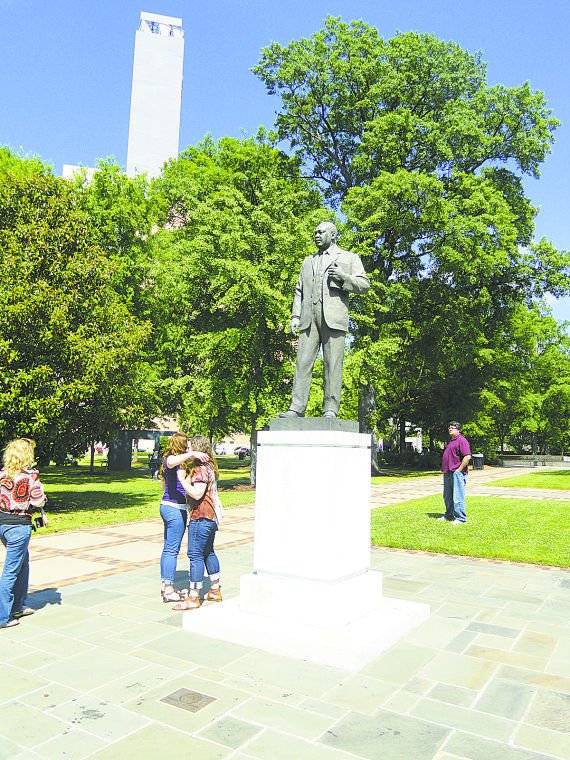 May is a wonderful month to travel, and there are a bevy of outstanding events going on this month that highlight art, music, literature and history. So get out your calendars, plan to attend a few and enjoy!
Ongoing Events
Through Dec. 29
"Art Speaks: 50 Years Forward" (Birmingham, Ala.): The work of several of the world's finest contemporary artists including Theaster Gates, Hank Willis Thomas, Dawoud Bey, Jefferson Pinder and Shinique Smith will be among the highlights of an unprecedented series of projects that uses contemporary art to tell the story of the Civil Rights Movement in "Art Speaks: 50 Years Forward." Presented at the Birmingham Museum Art, the projects are in commemoration of the nearly 50 years that have passed since a bomb blast ripped through the walls of the 16th Street Baptist Church in Birmingham, killing four innocent little girls as well as two boys in the resulting violence later that day.
"Etched in Collective History" runs Aug. 18-Nov. 17.
"Dawoud Bey: The Birmingham Project" runs Sept. 8-Dec. 2.
"Question Bridge: Black Males" runs Oct. 6-Dec. 29. 205-254-2565, http://artsbma.org/artspeaks
Through Oct. 20
"Things That Cannot Be Seen Any Other Way: The Art of Manuel Mendive" (Los Angeles): Regarded as one of the foremost contemporary artists in Cuba and the Caribbean, Manuel Mendive "began his career in the early 1960s during a period when dominant Cuban abstract expressionism was waning, which paved new ground by moving beyond the reliance on mainstream Western art forms such as cubism and surrealism." Now through Oct. 20, the California African American Museum will present the exhibition, "Things That Cannot Be Seen Any Other Way: The Art of Manuel Mendive." The exhibition--highlighted by drawings, paintings, sculptures and performances from the early 1960s to the present, giving special focus to discrete themes common across his work, including religion, nationalism and memory--features the 50-year career of this prominent Afro-Cuban artist, and is the first of its kind in the U.S. to focus exclusively on the contemporary visual and material culture of the Afro-Cuban religion, Santeria.
Other events associated with the exhibition include:
"The Art of Manuel Mendive," a discussion of his work in the context of the exhibition on May 19.
"Painting the Orishas," a workshop on Afro-Cuban religion on June 15.
During "Afro-Cuban Beats," museum visitors are invited to participate with their own drums, listen to the lecture or simply watch the performance on July 27.
"Black and Cuba," a documentary following minority students who traveled from the Ivy League halls of Harvard University to Cuba.
Current Events
May 4-5
DO AC Boardwalk Wine Promenade (Atlantic City, N.J.): Highlighting the spirit of one of America's most popular tourist destinations, the DO AC (Do Atlantic City) Boardwalk Wine Promenade is an outdoor wine festival bringing together all 12 Atlantic City casino resorts. Featuring 150 wines presented at seven destinations along the Atlantic City Boardwalk, the event is billed as "more than a wine tasting, as each destination along the stroll will be themed with the history, pageantry and energy of Atlantic City. Music, food and insider access to great wines inspired by the spirit of the Boardwalk-plus breathtaking ocean views-come together to create this unique experience." The festival will be hosted by award-winning wine expert, author and TV personality Leslie Sbrocco, known for her guest appearances on NBC's "Today" show and as the host of the PBS series "Check Please!" 800-736-1420, www.doatlanticcity.com/wine