Why I support John Liu for mayor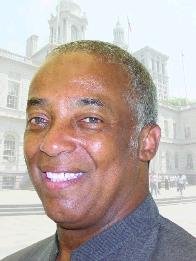 Reason No. 9: Mayor Michael Bloomberg has rezoned nearly 40 percent of city property. This increases the value of the property owned by realtors, making them richer. Liu is committed to redirecting a portion of their profits into the city treasury in order to provide more services to the poor and working-class families.
Reason No. 10: Liu has the best plan for job creation, fighting poverty and more equitably distributing wealth and income. The wealth and income gap has widened under Bloomberg.
Reason No. 11: A March 19 news article titled "Tower Power" stated that some of the largest and richest realtors have given thousands of dollars to Christine Quinn, Bill Thompson and Bill de Blasio. Many of their realty firms do business with the city. Liu was not mentioned in the article because he vowed not to take money from contributors doing business with the city. The others will be indebted to those companies. Liu is free to hold Wall Street accountable.
My history has demonstrated that I have been a strong advocate of Black empowerment. I supported David Dinkins against Ed Koch; C. Virginia Fields against Freddie Ferrer; Gifford Miller and Anthony Weiner; and Billy Thompson when he ran against Bloomberg. The Black vote cannot be taken for granted by anyone. Liu will deliver more for our communities than any other candidate in the race for mayor in 2013. Let's do the right thing for our people.