Ronald Shannon Jackson, jazz drummer, dies at 73
Ron Scott | 11/1/2013, 5:11 p.m.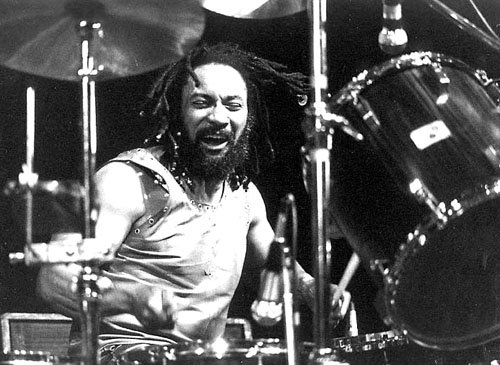 In 1987, Jackson's trio Power Tools with bassist Gibbs and guitarist Frisell received many accolades for the album "Strange Meeting." In 2005, he played with trumpeter Wadada Leo Smith's Golden Quartet, and in 2008, he toured Europe with the Last Poets.
The most recent version of the Decoding Society performed at Dallas' Kessler Theater on July 7, 2012, which included Jackson, violinist Leonard Hayward, trumpeter John Weir, guitarist Gregg Prickett and bassist Gibbs. The Dallas Observer noted it was one of the "top 10 concerts of the year."
"I was introduced to Ronald Shannon Jackson by our Harlem Week co-founder the legendary Ornette Coleman. Ronald performed at Harlem Week events over a period of three years, always featuring his extraordinary avante-garde sound," stated Lloyd Williams, CEO and president of Harlem Week. "We will pay special tribute to Ronald Shannon at Harlem Week 2014."
Jackson was born in Fort Worth, Texas, on Jan. 12, 1940. His mother, Ella Mae, played piano and organ at the local Methodist church. His father, William, had the only Black-owned record store in the Fort Worth area, and he was also the area's jukebox supplier.
Jackson is survived by his wife, Natalie; his sons Talkeye, Gregory and Clifford; a daughter, Sunday; three grandchildren; and one great-grandson.