Avonte search continues, Schumer suggests tracking devices for autistic youth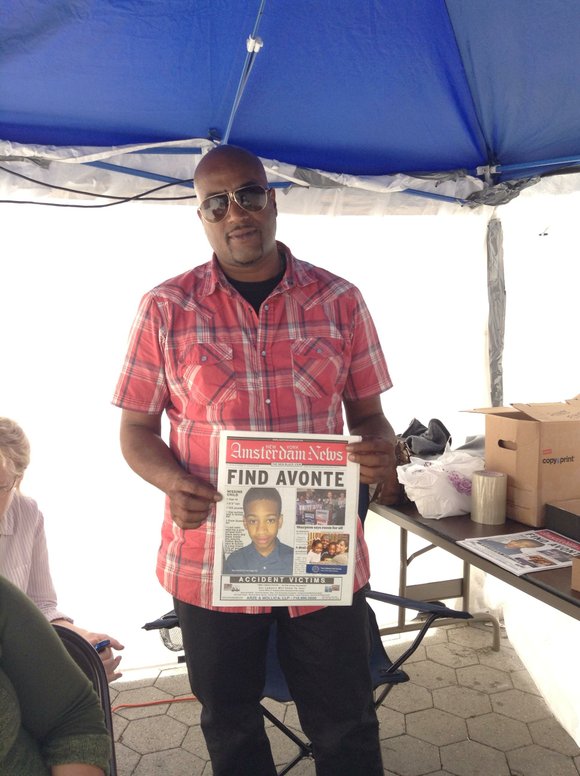 Schumer added, "Some parents have chosen to have their children with ASD use small, wearable tracking devices that aid trained emergency responders or law enforcement to locate a missing individual. According to Project Lifesaver, a program which advocates for the use of tracking technology in the case of wandering, the use of such devices reduces the amount of time and resources required to locate an individual that has wandered by approximately 95 percent. It has come to my attention that the Department of Justice has awarded grants in the past to organizations that assist with missing or disappeared individuals with Alzheimer's disease.
"We would ask that the Department of Justice also look into awarding these types of funds to local law enforcement agencies or organizations if the parents of children with ASD decide that they would like to use these individual tracking devices and/or consult with trained specialists like those at the National Center for Missing and Exploited Children so that they are better equipped to handle scenarios that involve missing children with ASD."
The sights and sounds of the city "can be overstimulating and distracting for children and teens with autism, often leading to wandering as a way to escape. Voluntary tracking devices will help our teachers and parents in the event that the child runs away and, God forbid, goes missing," said Schumer. "DOJ already funds these devices for individuals with Alzheimer's, and they should do the same for children with autism spectrum disorder. Funding this program will help put school systems and parents of children and teens with autism at ease knowing where their children are."
"As a leading provider of services to children with autism spectrum disorder, Nassau BOCES takes the safety and security of our children very seriously. This program would provide parents with an additional option to consider in the care and education of their child," said Dr. Thomas Rogers, superintendent of Nassau BOCES.
"This type of tracking device has the potential to provide peace of mind for caregivers who have struggled with the challenge of elopement in their nonverbal children with autism for many years. All of the training, home alarm systems and other supports that can be put into place to keep a child who is prone to elopement safe are not foolproof. A safeguard such as this tracking system, that can help to quickly locate a child who has managed to elope, is vital in the quest to keep children with special needs safe," said Dr. Julie Davis Luz, deputy superintendent for educational services at Eastern Suffolk BOCES.
"Bolting," the experts explain, is running or wandering common among children and teens with autism. This is technically called elopement, which is the tendency to leave a safe place. Children and teens who exhibit this behavior tend to be at the severe end of ASDs.
The experts say that children and teens with autism tend to run for various reasons, including avoiding a demand or situation, sensory overload or trying to get to something or someone that they want to see. Often, by having a significant lack of impulse control and significant safety awareness, everyday situations may prove challenging, if not dangerous, to those living with autism.