Imhotep's guide to Black events Nov. 7 - 13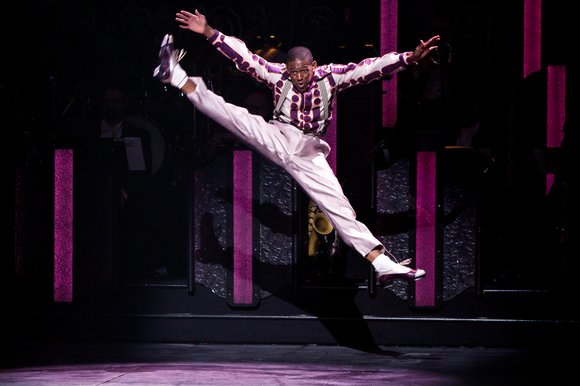 Greetings! Our November 2013 GBE Black Business Month is also complemented by Diabetes Awareness Month. Our prayers and encouragement are with all who are battling this disease in our community and around the world.
Theater
Woodie King Jr.'s New Federal Theatre kicks off its 44th season with Ed Bullins' classic "In the Wine Time." Opening night is Thursday, Nov. 7 and the show will run until Nov. 24, Thursday through Saturday, at the Castillo Theatre, 543 W. 42nd St. Call 212-941-5800 or visit newfederaltheatre.com.
"After Midnight," a new musical celebrating the glamour and exuberance of Harlem's Golden Age and the timeless songs of Duke Ellington, Cab Calloway and Harold Arlen, woven around the prose of Langston Hughes, is now playing. It's starring Grammy Award winner Fantasia ("The Color Purple") in her highly anticipated return to the stage. It's also featuring Emmy Award nominee Dulé Hill ("The West Wing"), joined by a cast of extraordinary dancers and singers.
The legendary nightclub comes alive with the Jazz at Lincoln Center All Stars, handpicked by multi-Grammy winner Wynton Marsalis. It's playing at thev Brooks Atkinson Theatre, 256 W. 47th St. (between Broadway and Eighth Avenue). For more information, call 817-502-2929 or visit aftermidnitebroadway.com.
"Motown: The Musical," with book by Berry Gordy Jr. and featuring 2013 Tony nominee Valisia LeKae as Diana Ross, Tony nominee Charl Brown as Smokey Robinson and Brandon Dixon as Berry Gordy, is now playing at the Lunt-Fontanne Theatre, 205 W. 46th St. (between Eighth Avenue and Broadway). For tickets, visit ticketmaster.com or motownthemusical.com.
In "A Time to Kill," Rupert Holmes revisits John Grisham's 1989 legal story on race and justice, focusing on an African-American defendant (John Douglas Thompson) threatened with capital punishment for the murder of white rapists. He is defended by a white lawyer (Sebastian Arcelus). It is playing now through Dec. 31 at the John Golden Theatre, 252 W. 45th St., between Seventh and Eighth avenues. For tickets and information, call 212-239-6200 or visit atimetokillonbroadway.com.
"Platanos, Collard Greens & Callaloo"—that's right, "callaloo!" This hilarious remix of the successful franchise brings the West Indian brethren in. The show takes place at the Baruch Performing Arts Center, 55 Lexington Ave. (enter on 25th Street between Lexington and Third Avenue). For more information, call Theatermania at 212-352-3101, visit theatermania.com or visit plantanosandcollardgreens.com.
"Lady Day The Billie Holiday Musical," featuring Dee Dee Bridgewater and written and directed by Stephen Stahl, is now playing at the Little Shubert Theatre, 422 W. 42nd St., between Ninth and 10th avenues. For tickets, call 212-239-6200, visit telecharge.com or visit ladydaythemusical.com.
MUSIC
The legend Patti LaBelle performs live on Saturday, Nov. 9 at NYCB Theatre at Westbury, 960 Brush Hollow Road, Westbury, N.Y. Doors open at 7 p.m.Visit westbury-theatre.com.
WBLS Sunday Classics All Star Central presents "Celebrating 30 Years of Excellence" at B.B. King Blues Club in Times Square on Monday, Nov 11. Doors open at 6 p.m. Showtime is 7 p.m. It will feature Alyson Williams, Black Ivory, Gerald Alston, Full Force, Melba Moore, Ray, Goodman & Brown, Sherry Winston, Ted Mills, the Fred Mac Band. It will be hosted by Debi B. and Clay Berry. Proceeds in part benefit the Youth Development Foundation, which awards college scholarships. For tickets, call 212-997-4141 or visit bbkingblues.com and wbls.com.