Oscar Micheaux, pioneering Black filmmaker
Herb Boyd | 11/7/2013, 10:55 a.m.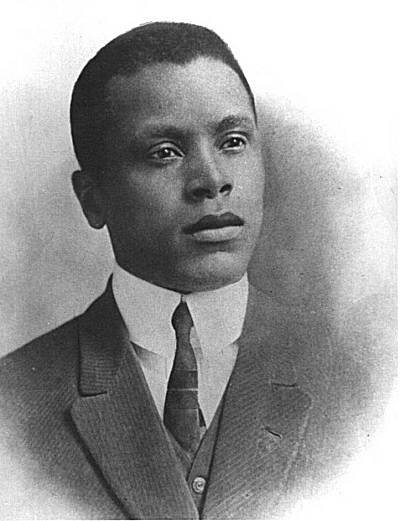 What do Spike Lee, Tyler Perry, Steve McQueen, Gordon Parks, Melvin Van Peebles, Julie Dash and Charles Burnett have in common? They are all Black filmmakers who stand on the shoulders of the pioneering work of Oscar Micheaux.
You've probably never heard of Micheaux, but there was a time back when silent films were the vogue and he was alone as an African-American filmmaker. In fact, in 1919, the year of the infamous "Red Summer," so named for the intense racial conflict in the country, Micheaux produced the first film by an African-American. Even more significantly, he formed his own production company, which was the only way he would be able to make a film in the first place.
Born in 1884 near Metropolis, Ill., he grew up on a farm near Cairo, Ill., or in Great Bend, Kan., depending on which historian you favor. In either case, his early years were spent on a farm, because he was one of 11 or 13 children of former slaves. As you can see, there is no consensus on Micheaux's formative years, though there appears to be agreement once his filmmaking and literary careers are underway.
From this rural experience, the making of his first film "The Homesteader" would seem to be an obvious choice. This silent movie starred Evelyn Preer and was based on a novel Micheaux authored. In his next film, "The Exile," which had sound, he once more resorted to his own background for the storyline, in which the protagonist leaves Chicago to operate a ranch in South Dakota. In 1904, he had purchased a farm in South Dakota, drawing inspiration from the self-help message of Booker T. Washington, whom he deeply admired.
Twenty years later, in 1924, he produced "Body and Soul," and this film introduced the world to the magnificent genius of Paul Robeson. The plot of the film, according to Susan Robeson, Paul's granddaughter, is confusing, "perhaps the result of the New York Board of Censorship, which forced Micheaux to re-edit the film at least once. But it does reflect a racial consciousness and insight into contradictions within the Black community." She also notes that this film, like many of Micheaux's films, departed from the usual stereotypical depictions made by white filmmakers. The film, which is silent, is also the one film by Micheaux that is still available and in good condition.
His radical departure from the racist films of an era dominated by D.W. Griffith, and most notably Griffith's "Birth of Nation," was underscored by his film "Within Our Gates," made in 1920. The film's controversial lynching scene was so graphically well done that it almost caused it to be censored. Four years later, the race theme was given a more complex turn in "Birthright." In this story, a young Black Harvard graduate with ambitions to open a Black school in his hometown is met with opposition from white segregationists and "Black Uncle Toms" equally upset by the venture.
After an earlier unhappy marriage, Micheaux found his mate for life in actress Alice B. Russell.