Oscar Micheaux, pioneering Black filmmaker
Herb Boyd | 11/7/2013, 10:55 a.m.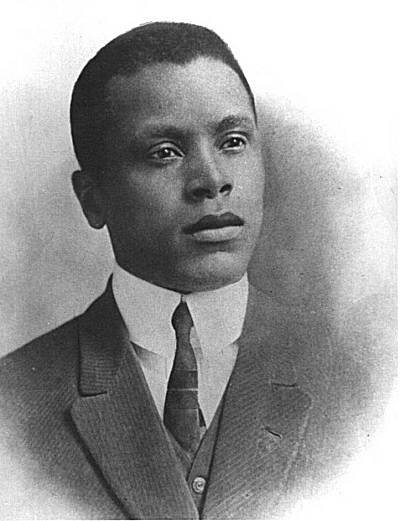 The source of his success in films had as much to do with his prowess behind the camera and as a writer than his sense of promotion and advertising. He would arrive in town, get the word out through the local newspapers and word of mouth, and then set up his makeshift screening in a vacant lot after sunset. Even so, the enterprising entrepreneur was soon like too many other businessmen during the Great Depression: stone broke and bankrupt by 1928.
Several years later, in 1937, his filmmaking career came to an abrupt end after he was met with attacks from activists on the left who took exception to his film "God's Stepchildren," about Black people passing for white.
No longer able to muster the desire for films, Micheaux returned to writing his novels, one of which became a national bestseller. It should also be noted that he is often confused with the renowned bookstore owner in Harlem Lewis Michaux, of no
relation.
He was on a book tour and a business trip in Charlotte, N.C., when he died on April Fool's Day in 1951. His body was returned to Great Bend, Kan., where he was interred in the local cemetery, alongside members of his family.
On his website, it notes that in 1986, he was honored by the Directors Guild of America with a Golden Jubilee Special Award. Today, that award is presented annually by the Producers Guild.
According to his website: "For his contribution to the motion picture industry, Oscar Micheaux has a star on the Hollywood Walk of Fame at 6721 Hollywood Blvd. There is a 1994 documentary about Micheaux, 'Midnight Ramble,' named after the 'Midnight Rambles' in which cinemas would show films at midnight to African-American audiences.
"In 2002, scholar Molefi Kete Asante, father of African-American filmmaker M.K. Asante Jr., listed Oscar Micheaux on his list of '100 Greatest African-Americans.'
"On June 22, 2010, in New York, the U.S. Postal Service issued a 44-cent, Oscar Micheaux commemorative stamp.
Activities
Find out more: One of the best websites to obtain more information on Micheaux is blackfilmmakershalloffame.com. There are several books on his life and legacy, including an entry in Rachel Kranz's "The Biographical Dictionary of Black Americans" (Facts on File, 1992).
Discussion: What were some of the financial and social obstacles Micheaux had to overcome in order to become a success? There were other early African-American pioneers in film—seek them out and see to what extent there was agreement or disagreement among them.
Place in context: During the time that Micheaux was making his films and writing his books, there was tremendous hostility to Black Americans asserting themselves in business or politics. Micheaux was a great admirer of Booker T. Washington. What survival lessons did he learn from him?
This Week in Black History
Nov. 4, 1988: Noted comedian and philanthropist Bill Cosby and his wife, Camille, announce they will donate $20 million to Spelman College, a historically Black college in Atlanta, Ga.
Nov. 5, 1841: A mutiny on the slave ship Creole is led by Madison Washington. They force the captain to take them to Nassau in the Bahamas, where they are given asylum and later freed.
Nov. 6, 1920: Having acquired a slew of honors and achievements, the versatile writer James Weldon Johnson adds yet another feather to his cap when he becomes the first African-American executive secretary of the NAACP.