Queens Museum reflects borough's diversity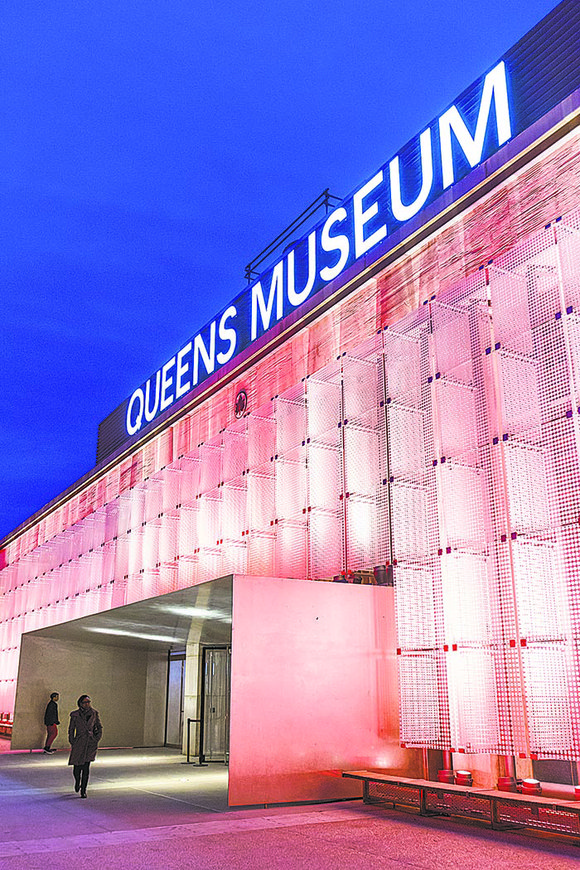 While Finkelpearl will continue to promote the Queens Museum as a reflection of the borough's diversity, he is also aware of the thin line between celebrating cultures and homogenizing them.
"We're very interested in multiculturalism but try to be careful about not just calling on people to do something predictable," he said.
This idea is reflected in one of the participants in the competitive Open Artist in Residency Program (Open AiR), Onyedika Chuke. A Nigerian-born artist and Cooper Union graduate, Chuke examines the human body, architecture and the preservation of history through his work with sculptures and installations. He has drawn inspiration from his travels to and research in such locations as Switzerland, Germany and Tunisia. He will spend his yearlong residency completing a column of sculpted human torsos, an assertive and calculated piece that explores the intersection of labor, aesthetics and the influence of empires on cultures.
Robert Johnson and his family were on vacation from their hometown in Senoia, Ga., last weekend. Unaware of the Queens Museum reopening, they followed the recommendation of their hotel concierge and paid the site a visit on Saturday afternoon.
"I think exposure is the greatest thing that a child needs, to see new and greater things," Johnson said. "Our children are interested in art, and we want to make sure to expose it to them as much as possible."
The hype surrounding the new museum shows no signs of waning any time soon, but Finkelpearl is already concentrated on its sustainability. He took frequent breaks from ping pong matches with visitors on Saturday to speak with families, asking them which exhibits they enjoyed and, most importantly, what they would like to see in the future. With a variety of programs for people with disabilities and full-time art therapists and community organizers on staff, the Queens Museum is prepared to become a space for what he calls social cooperation and interaction.
"The question is how to keep people coming back," he said.
Judith Bertrand, a Queens native, had experienced the museum before its renovation and revisited it during Saturday's opening ceremony. She paused while strolling through the Tiffany exhibit to express her excitement with its transformation.
"There are some beautiful things going on," she said.