On the "A" w/Souleo: Real Housewives of Atlanta couple learns the truth about each other
Souleo - | 11/15/2013, 2:31 p.m.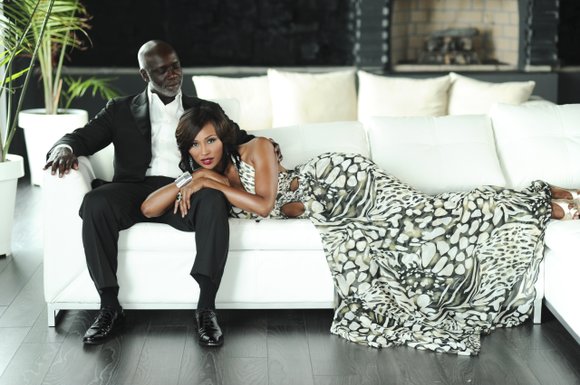 "Consciousness is just a continuation of other records we have done. We have always been a group that spoke about issues. I'm not preaching to the world but it's me talking about myself. I don't think any one of us can change the world but we can change our world," says King.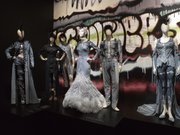 The world of fashion was forever changed by the work of Jean Paul Gaultier. To celebrate his legacy the Brooklyn Museum presents, The Fashion World of Jean Paul Gaultier: From the Sidewalk to the Catwalk. The first international exhibition of Gaultier's avant-garde designs includes stage costumes worn by Beyoncé and Madonna including the latter's iconic cone bra, which sold last year for $52,000. They are among 140 haute couture and ready-to-wear ensembles, innovative talking mannequins and archival material that compose this retrospective.
Beyond the garments, what is most impressive for former model, exhibit curator and curator of the Montreal Museum of Fine Arts, Thierry Maxime Loriot is Gaultier's emphasis on breaking down barriers of gender identity, sexuality and beauty. To illustrate this point the exhibition includes Beth Ditto, a Gaultier muse whose physical frame is not typical of the thin supermodel look and male mannequins adorned in gender nonconforming designs such as bras and corsets.
"The main message is the strong social message that everybody is welcome whatever your age, skin color, size, religion or gender. There is no taboo. It is a generous approach to fashion and it is very refreshing," says Loriot.
It's that kind of honesty that works not only in relationships but apparently in fashion too.
---
The weekly column, On the "A" w/Souleo, covers the intersection of the arts, culture and entertainment scene in Harlem and beyond and is written by Souleo, founder and president of event/media content production company, Souleo Enterprises, LLC.