Let the food frenzy begin!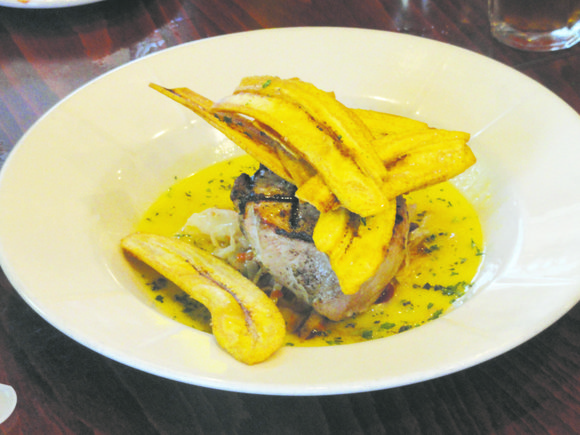 Feb. 20-23
Also presented by Food & Wine magazine, the Food Network South Beach Wine & Food Festival is one of the nation's most popular food festivals of the year. Intimate dinners, late-night parties, grand tastings and demonstrations, amazing lunches and brunches—the list goes on and on, highlighted by the some of the most recognized culinary talents, including Bobby Deen, Ariel Acosta-Rubio, Spike Mendelsohn, Miguel Aguilar, Suzanne Battle, Tony Velazquez and April Bloomfield among dozens of others. 877-762-3933, www.sobefest.com.
March 13-16
Join Chefs Paulina Abascal, Daniel Boulud and Guillermo Gonzalez B. at this year's Cancun-Riviera Maya Wine & Food Festival for exceptional wine and spirits tastings, a tasting village, interactive cooking challenges, and if you can get on the A-list, a series of special events, including a sunset catamaran cruise and private island dinner! All of this takes place against the awe-inspiring backdrop of Cancun and the Riviera Maya in Mexico. www.crmfest.com
April 10-13
Food & Wine magazine doesn't mess around. They are yet again presenting another fabulous culinary event, the seventh annual Pebble Beach Food & Wine festival. Check out their description: "Pebble Beach Food & Wine is the premier epicurean lifestyle event on the West Coast, matching 250 acclaimed wineries and 75 celebrity chefs to create a hedonistic four-day destination on one of the most picturesque strips of coastline in the world." Previous guest chefs have included Jose Garces, Masaharu Morimoto, Anne Burrell, Dean Fearing, Tyler Florence, Christopher Kostow, Guy Fieri and Carla Hall, just to name a few. Sign me up and let the culinary hedonism begin! 866-907-3663, www.pbfw.com
Lysa Allman-Baldwin writes for numerous online and print publications, including as the cultural travel writer for www.Examiner.com and as a senior travel writer for SoulOfAmerica.com, an Afrocentric travel website. Lysa can be reached at lallmanbaldwin@kc.rr.com.