Remembering Daesean Hill shooting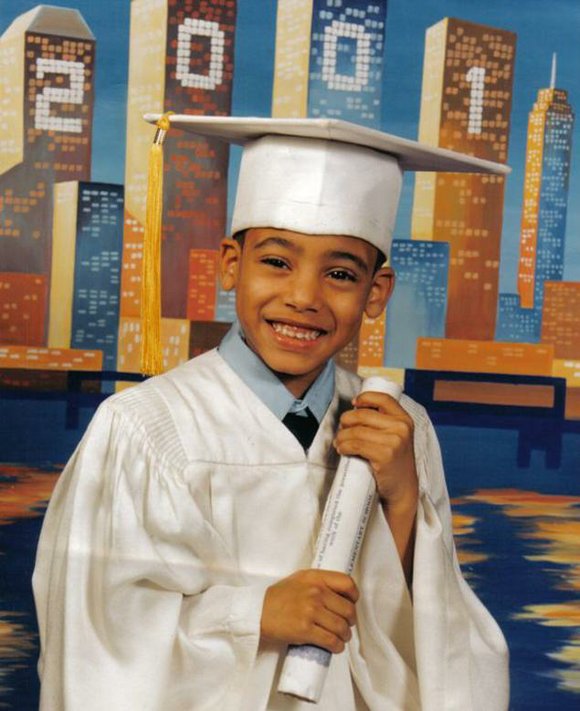 "We provide services, but we are still involved in the movement on the frontline concerning issues. We still protest stop-and-frisk, we organize against police violence, against community violence, against the city, against any institution that comes to threatens our people. Ten years ago, this block was flooded with so much media and people, and here we are now, with this powerful entity Man Up!, which is providing so much for our people.
"It was legitimized in 2004 as a nonprofit and received its 5013c."
"When I saw this young brother die, when they pronounced him dead at the hospital—I was there with the family and with [City Council Member] Charles Barron—that's when I knew I had to do something more. I never met Daesean personally, but I feel that I have known him all my life. His death was the starting engine of a now 10-year-old grassroots organization. We now are four locations-wide, we have 20-plus employees, over a million-dollar manual operating [budget]—in just 10 years. We have helped thousands of people. We are here to build and restore communities, to have the community take up its own responsibility for improving itself."
This past summer, with gun violence still being an issue, suited Black men lead by Daughtry and state Sen. Eric Adams pushed empty strollers through Brownsville to demand an end to the senseless gun violence and to protest the Sept. 1 fatal shooting of 1-year-old boy baby boy Antiq Hennis.
The Brownsville community spoke up, and alleged gunman Daquan Breland, 23, and suspected accomplices Daquan Wright, 19, were caught in Philadelphia shortly after the baby's death.
As the balloons soared and got swallowed up in the early evening fog on Sunday night, Mitchell said, "Ms. Hill has moved to Georgia. She used to live in this development and couldn't take coming out and walking past the street sign named for her son. But I spoke with her, and she is here with us in spirit."
For more information, log onto www.manupinc.org.