Yoruba priestess Marjorie Bayne Quinones Sango Gunmi to be memorialized
11/21/2013, 3:36 p.m.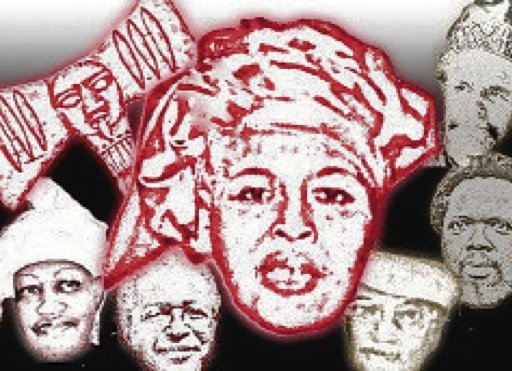 In their mutual commitment to draw attention to cultural icons in the African and Caribbean community, Zest for Education of Youth Brings Rhythm Arts and Humanities (ZEYBRAH) and the Orisa Community Development Corporation are sponsoring an evening of culture honoring the life and legacy of Yoruba priestess Marjorie Bayne Quinones Sango Gunmi (July 1930-April 1986).
The Yoruba spiritual tradition, which originated in Nigeria, was first brought to the U.S. by practitioners from Cuba, where the tradition survived despite the treacherous years of slavery. Gunmi was the first African-American initiated into the Yoruba priesthood in the United States. She didn't learn until after her 1963 initiation that her Nigerian great-great-grandfather had helped establish the Shango Baptist Church in Trinidad after traveling from Nigeria to Cuba in the late 19th century. There, he initiated priests of Sango (also spelled Shango), the Yoruba deity who rules fire, thunder and the drum.
Like her ancestor, Gunmi inspired many African-Americans to search for their spiritual connections to Africa. A religious matriarch, she founded one of the largest branches of the Yoruba religion in the U.S.A showing of the documentary "Remembering Margie," which features commentary from other pioneers of the Yoruba religion in the U.S., will be followed by a Q-and-A with the filmmakers. The evening will also feature several dynamic Orisha dancers, including Cuban-born Yesenia Selier and Harlem-born Tony Domenech—both of whom teach Afro-Cuban dance in New York City. Several master percussionists will perform, including Gene Golden, Baba Donald Eaten, Randall Alston and Uriel Charles, plus two upcoming 17-year protégés on bata drum, Andrew Zambrana and Damion Suarez.
The evening will close with the presentation of a staged reading of the play "Sango Gunmi: The Emergence of the Yoruba Tradition in the African-American Community," which was written by Madrina Margie's daughter, Karen E. Quinones Miller, a journalist and best-selling author. The staged reading is directed by renowned, award-winning producer David D. Wright, founder of the Orisha Tales Repertory Theatre.
The tribute for Gunmi will be held at the Fred R. Moore Academy, P.S. 133, located at 2121 Fifth Ave. Tickets can be obtained online at http://orisadc.bpt.me or by emailing the Orisa Community Development Corporation at info@orisacdc.org.