Fall '13: Vantan's season of color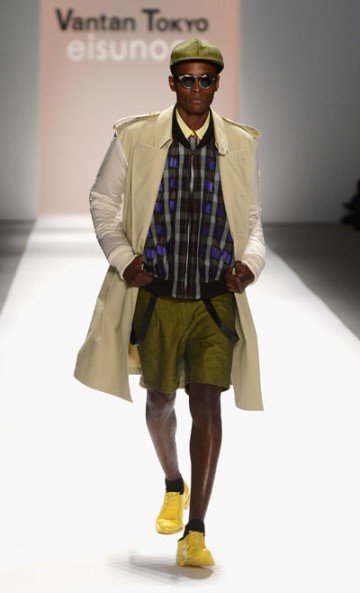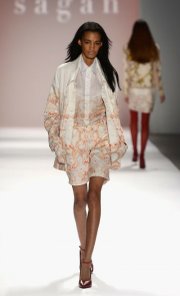 Color-struck fall '13 fashions captured the runway at Vantan Tokyo's collection presentation. It's a design institute that's hardly mentioned, and its designers are outstanding. With this year marking its 45th anniversary since opening in 1965, Vantan has remained committed to a particular philosophy for cultivating highly sensitive creators. Look out for many of its students to become the next generation's leaders of creative industries. This was Vantan Tokyo's first showing in New York.
This season's collections included Nelly Hohmann, Eisunoge by Kei Tsunoji and Sagan by Natsuki Watanabe. Their designs are street-styled, extremely wearable and fashionable.
Nelly Hohmann is a Paris-born designer. Her mother is Belgian and her father is German. An unconventional designer, Hohmann received the YOOX Award at the International Talent Support this past spring. Hohmann loves Prada, and she likes to design and make "pretty" useful.

Due to Vantan's teachings about today's industries, Vantan recruits not only work as professionally active designers, but also teach other upcoming creators. It's important to be refined and adaptable in the industry. The school has a great facility for anticipating trends, and its students have a passion for fashion that's reflected in their work.
Vantan has a high market share in fashion and media departments. It has a new education method and an original creative development program. More than 160,000 graduates play their active part in the industry. Vantan is regarded as a "well-recognized school" for up-and-coming designers in Japan.