Harlem center feeds community's needs for Thanksgiving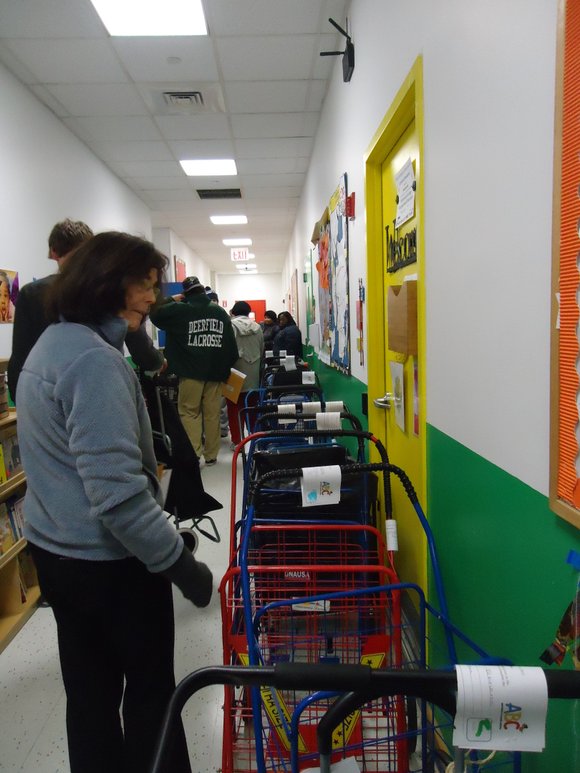 Jessica Casanova, who worked the line waiting outside of ABC and is a East Harlem resident herself, pontificated on the importance of Turkey Day and ABC's presence.
"It's a blessing and also an honor because I live in the neighborhood, so I see firsthand what the needs are," said Casanova while walking down the line, attending to people's needs. "And to be able to be a part of that—to contribute to the neighborhood—is just amazing.
"A place like this, especially on a day like today, where the economy is hard right now, the fact that we can provide a meal for families is a blessing," Casanova said.
Television shows and movies have depicted people at food pantries or turkey giveaways rushing to acquire the most food possible. The happiness, gratefulness and hopefulness displayed at ABC's East Harlem location kills that perception. Some might say that just being around the environment was … a blessing.
"This is a blessing because some families don't have the ability to provide," said Carolyn Dalmida, another person waiting in line. "I have a family of five kids and one on the way, and it's hard to support them in these times right now. It's not easy to put food on the table when things are tight and you need to pay rent. It's not always easy to ask someone if they have it, so when you have outreach programs like this, it really makes it a little easier during the holidays.
"It's a source of comfort," Dalmida said.