Imhotep's Guide To Black Events Nov 28 - Dec 4
11/28/2013, 6 a.m.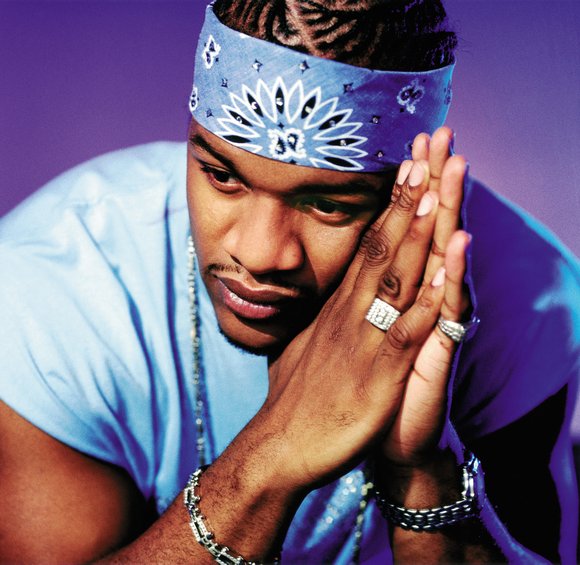 Greetings! The holiday season has arrived as we head into Black Friday, Thanksgiving, Hanukkah, Christmas, Kwanzaa (see FAMILY) and New Year's Eve. There are abundant choices to choose from, but the most important choice will be taking time to give thanks for life's blessings and sharing and spending time with family and people you love.

Theater
"After Midnight," a new musical celebrating the glamour and exuberance of Harlem's Golden Age and featuring the timeless songs of Duke Ellington, Cab Calloway and Harold Arlen, woven around the prose of Langston Hughes. The production stars Grammy Award winner Fantasia ("The Color Purple") in her highly anticipated return to the stage and Emmy Award nominee Dulé Hill ("The West Wing"). The music is by select Jazz at Lincoln Center All-Stars, handpicked by multi-Grammy winner Wynton Marsalis. It's now playing at the Brooks Atkinson Theatre, 256 W. 47th St. (between Broadway and Eighth Avenue). For more information, call 817-502-2929 or visit aftermidnightbroadway.com.
"Motown: The Musical," with book by Berry Gordy Jr. and featuring 2013 Tony nominee Valisia LeKae as Diana Ross, Tony nominee Charl Brown as Smokey Robinson and Brandon Dixon as Berry Gordy, is now playing at the Lunt-Fontanne Theatre, 205 W. 46th St. (between Eighth Avenue and Broadway). For tickets, visit ticketmaster.com or motownthemusical.com.
"Kinky Boots," featuring 2013 Tony Award winner Billy Porter, is now playing at the Al Hirschfeld Theatre, 302 W. 45th St. For more information, call 866-276-4887 or visit www.broadway.com/shows/kinky-boots.
In "A Time to Kill," Rupert Holmes revisits John Grisham's 1989 legal story on race and justice focusing on an African-American defendant (John Douglas Thompson) threatened with capital punishment for the murder of white rapists. He is defended by a white lawyer (Sebastian Arcelus). It's playing now through Dec. 31 at the John Golden Theatre, 252 W. 45th St., between Seventh and Eighth avenues. For tickets and information, call 212-239-6200 or visit atimetokillonbroadway.com.
"Platanos, Collard Greens & Callaloo"—that's right, "callaloo!" This hilarious remix of the successful franchise brings the West Indian brethren in. It's now playing at Baruch Performing Arts Center, 55 Lexington Ave. (enter on 25th Street, between Lexington and Third avenues). Call TheaterMania at 212-352-3101, theatermania.com or visit plantanosandcollardgreens.com.
"Lady Day: The Billie Holiday Musical," featuring Dee Dee Bridgewater and written and directed by Stephen Stahl, is now playing at the Little Shubert Theatre, 422 W. 42nd St. between Ninth and 10th avenues. For tickets, call 212-239-6200 or visit Telecharge.com or ladydaythemusical.com.
Music
The Appreciation Tour (part of the FUSE Concert Series), featuring Jaheim and special guest Chrisette Michele, comes to the Theater at Madison Square Gardon on Tuesday, Nov. 26 at 7:30 p.m. For tickets, call 800-745-3000 or visit Ticketmaster.com
A trio of R&B superstars—Brian McKnight, Musiq Soulchild and Avant—will perform at the Beacon Theatre on Friday, Nov. 29 at 8 p.m. For more information, call 877-686-5366 or visit beacontheatre.com.
It's the second annual "'70s and '80s Party," featuring live performances by Evelyn Champagne King. It will be held at the Ukranian Cultural Center, 135 Davidson Ave., Somerset, N.J. Join WBLS' Deja Vu and Lenny Green, along with comedian Willie Asbury. Buy your tickets today at Johnnies Music Word in East Orange, Venue 1850 in Somerset or Memories of Soul in Newark. To buy tickets online or for ticket locations, visit newdawnexperience.com.