Imhotep's Guide To Black Events Nov 28 - Dec 4
11/28/2013, 6 a.m.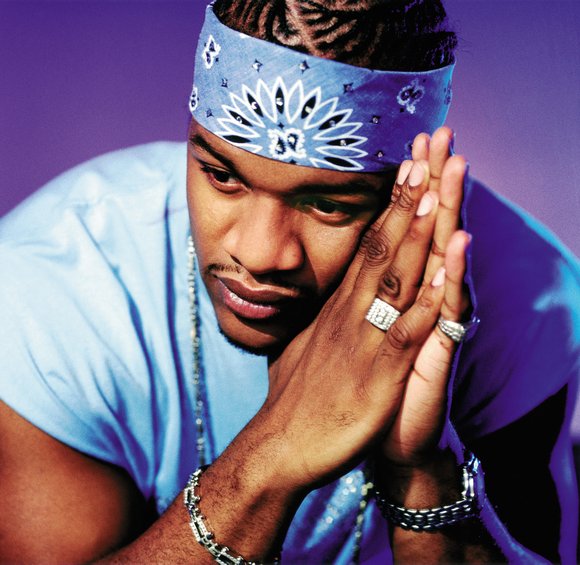 Family
The Big Apple Circus welcomes you to its all-new show "Luminosity!" now through Jan. 12 at Lincoln Center! Catch the high spirits and pulse-racing thrills of the world's greatest circus artists! Visit bigapplecircus.org.
The Apollo's new holiday season includes the annual "Amateur Night Holiday Special" with guest host Bow Wow (rapper, actor and co-host of BET's "106 & Park"); "Ellington at Christmas," celebrating the legacy of Apollo legend Duke Ellington and featuring Savion Glover, actor Keith David and jazz vocalist Lizz Wright; Amateur Night finals, with $10,000 prize winners; our seventh annual Kwanzaa celebration: "Regeneration Night," hosted by yours truly; "Coca-Cola Winter Wonderland"; and Ballet Hispanico, which will premiere a new work based on Día de los Muertos. Visit apollotheater.org.
Comedy
Charismatic actor-comedian Cedric the Entertainer, whose tremendous career successes, spanning television, live performances and film, have solidified his standing as one of the premier entertainers in the world, comes to the NYCB Theatre at Westbury on Friday, Dec. 6 at 8 p.m. To buy tickets online, visit ticketmaster.com. Charge by phone at 800-745-3000 or at the Westbury Box Office. Event, date and times are subject to change. For more information, visit theatreatwestbury.com.
Film
The New York African Diaspora International Film Festival (ADIFF) will showcase 73 films from 35 countries during its 21st edition. World, U.S. and New York premieres will screen in four venues from Nov. 29-Dec. 15. For more information about the 21st annual ADIFF, contact Diarah N'Daw-Spech at 212-864-6020 or email pr@nyadiff.org. You can visit the website at www.nyadiff.org.
Community
The National Action Network Political Action Committee presents an "Affordable Care Act Forum" on Saturday, Nov. 30 at 12 p.m. at the House of Justice, 106 W. 145th St. (Take the 3 train to 135th Street.) Presenters include Retirement Aspirations President Gregory Hankin and Ramona Lacen, and Medicare benefits specialists from MetroPlus and Medicare will provide navigators at this event. Guest panelists include LaRay Brown of Harlem Hospital; Dr. Don Dayson of Physicians for a National Health Program; George Hulse, vice president of external affairs, Healthfirst; Mark Hannay of Metro Health; Yvette Heyliger of Organizing for Action; and Dr. Donald Moore of Physicians for a National Health Program-N.Y. Metro. For more information, call 877-626 4651 or visit www.nationalactionnetwork.net.
Hear Imhotep Gary Byrd on 107.5 WBLS-FM daily with "Imhotep's On-Air Guide to Black Events" and "Express Yourself," Sunday evenings from 7 to 9 p.m., and on WLIB-AM with "The GBE Mind Flight," Sunday evenings from 9 p.m. to midnight. The full show can be heard on HD radio at WBLS-HD2. IGB is also heard on WBAI-FM 99.5 with Radio GBE: The "Global Black Experience" and "Global Beat Experience," Saturdays from 5 to 7 p.m. We are archived online with both shows at www.wbai.org. To contact us for bookings or to reach us about your event, email igbexp@gmail.com, find Imhotep Gary Byrd on Facebook or follow us on Twitter @GBELIFE or call 212-592-3279.