Remembering our simple blessings
11/28/2013, 6 a.m.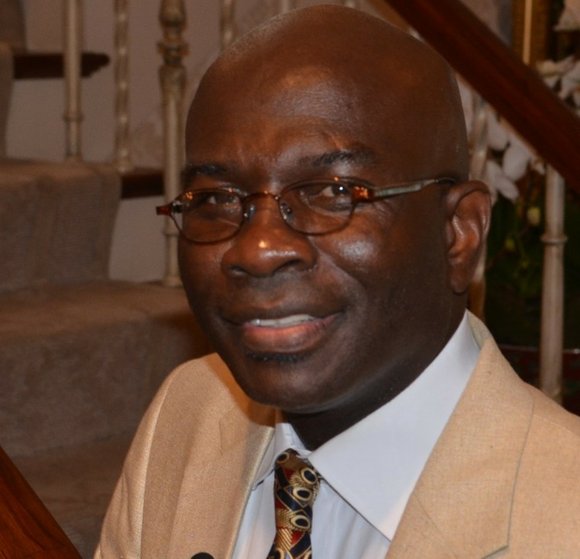 "In everything give thanks, for this is the will of God ..." - 1 Thessalonians 5:18
This column is dedicated in remembrance of a holiday that encourages us to take a step back in order to gain clarity and perspective when giving thanks for all the blessings we have come to adore.
In what might seem like a time of such frivolous peril, America has a plethora of great accomplishments to be thankful for. We are thankful that in lieu of our devastating unemployment increases, loss of faith in affordable care, and what has matured into a series of mass shootings and terror throughout 2013, we are perhaps stronger as a nation now than ever.
Despite all the negative images we see about America abroad, we're still the envy of the world, with some of the finest collegiate institutions in the world, the best doctors and hospitals and a freedom of speech and choice that is second to none on the planet. We should be thankful to those families that have endured challenging marriages but found the will to endure to raise their children in a two-parent household.
Just recently, we celebrated Veterans Day by honoring the soldiers who have answered the call to service and who have ever so bravely fought to protect our freedom; the dedication ceremony in remembrance of the Martin Luther King Jr. Memorial, celebrating all of his progress; and our economy, which remains strong and continues to grow. The list goes on.
We cannot control what talents we have, only that we must recognize and nurture them in others and ourselves. We all have something we can do well, but we were not all meant to be successful business owners, great athletes, artists or inventors. But by developing our own particular talents to their maximum, we can find success and happiness even without fame and fortune.
We have all met people who were born on third and think they hit a triple, the old "silver spoon" syndrome. The wealth of their family gives them opportunities most can only dream of. Regardless of brains or talents, their chances of success are greater than most simply due to their greater access to resources. Regardless of what it is that we are afforded, we as Americans must capitalize on every opportunity that is presented before us. In doing so is the ability to finally build and promote genuine American entrepreneurship.
Let's remember that it was Sarah Joseph Hale's efforts that eventually led to the holiday we now celebrate as Thanksgiving. After a 40-year campaign of writing editorials and letters to governors and presidents through her publication, the Ladies' Magazine, Hale's passion became a reality when President Abraham Lincoln proclaimed the last Thursday in November as a national day of Thanksgiving. As Lincoln so aptly stated: "The year that is drawing toward its close has been filled with the blessings of fruitful fields and healthful skies. To these bounties, which are so constantly enjoyed that we are prone to forget the source from which they come, others have been added, which are of so extraordinary a nature that they cannot fail to penetrate and soften even the heart which is habitually insensible to the ever watchful providence of Almighty God."