Swing Street forever
11/28/2013, 6 a.m.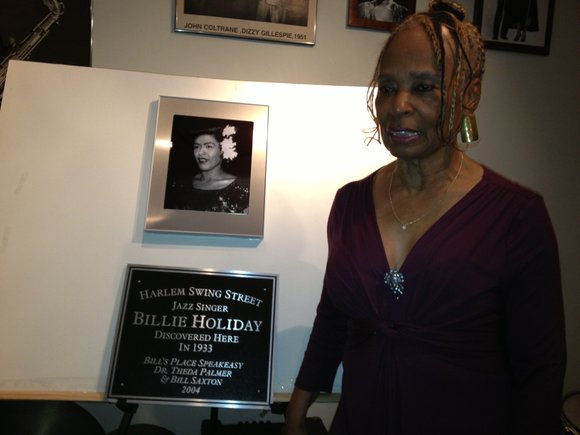 After the segregated whites-only Connie's Inn and Cotton Club closed for the night, these high society folks made it straight to Swing Street, which they demeaningly called "Jungle Alley." It gave them the opportunity to hang out and socialize with the Black musicians, number runners, politicians and the like. The musicians played until the early morning hours in jam sessions and cutting contests.
Some of the regulars on Swing Street included Joan Crawford, Mae West, champion boxer Jack Dempsey, Langston Hughes and Tallulah Bankhead. The booze was strong, the air was heavy with smoke, the food was all soul, and the music was swinging hard with bandleader Luis Russell, Fats Waller, Jack Teagarden and Artie Shaw all playing on West 133rd Street after coming from gigs downtown on 52nd Street.
"The real Swing Street is 133rd Street, not 52nd Street," stated Holiday some years ago.
Thanks to the Saxtons, whenever Harlem residents or tourists pass Bill's Place, the plaque will be an informative introduction to Swing Street.
"I am blessed to know I am bringing the present to the past and future. Now everyone will know the significance of the music and all the musicians that played here and in this unique block," stated Bill Saxton.