On the Verge: Jacob Latimore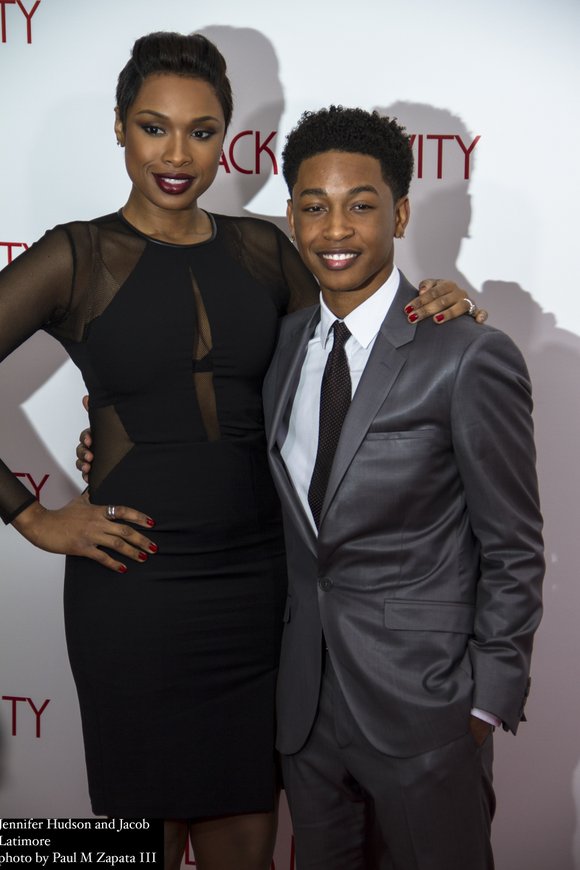 For months, I walked past the lines of crew vehicles that lined Amsterdam Avenue and the brownstones that make Convent Avenue so picturesque. The impressive church on the corner of 141st Street experienced the most exciting elements because it was used as the Rev. Cornell Cobbs' "spot" for the annual nativity musical pageant.
What I leaned is that "Black Nativity" is a labor of love, paying homage to Harlem-loving poet Langston Hughes and his version of events surrounding the birth of Christ.
All this cinematic magic and musical exuberance was happening right up my block, and I didn't have a clue until the minds behind the Fox Searchlight Pictures, Maven Pictures and Wonderful Films production invited me to experience the holiday joy in a series of junkets and special media events.
Falling in love with Kasi Lemmons and her team was easy. I'm fans of most of their superlative bodies of work. What has remained with me is how lovingly supportive they are of Lemmons and how gracious they've been when describing the lead actor, newcomer Jacob Latimore.
I caught up with Latimore in Beverly Hills, Calif. He was excited by all of the media swirling around him and was sublimely gracious when receiving the accolades about his performance.
Was this poised young man acting or is Latimore as nice as I think he is? Here's what Latimore had to say about starring in a Hollywood holiday musical.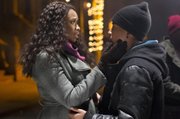 Amsterdam News: Director-screenwriter Kasi Lemmons assembled a cast of heavy hitters from the film and the music world. Jacob, you're a rising R&B singer, and you sing in this film. What did you feel being surrounded by such diverse and award-winning artists?
Jacob Latimore: The sensation was overwhelming at first—like watching a movie that you're just a frame away from being in. Dreamlike at first. But the cast, they were just regular folks, and they made me feel welcome.
AmNews: Cool. But you worked with Jennifer Hudson. She plays your mother. Did you dare dream of such an opportunity?
JL:(Laughing) No. One of the most rewarding things about "Black Nativity" was getting a private concert from Jennifer like every other take. She reminded me of my mother. She's stern like my mother. I mean she won't take mess from anyone. It was incredible to see her perform up close every day. Loving and tough.
AmNews: Anything memorable or fun happen on set?
JL:Every day was fun. OK, Forest [Whitaker] banged his head on a boom mike during his big pocket watch scene and the camera was tight on my close-up. Happy to share no one laughed until Kasi yelled, "Cut." Oh, Tyrese [Gibson]took the police car for a short ride, but he couldn't go too far—no gas, I think. Tyrese is really smart and generous—different than [I] imagined and really giving.
AmNews:Director Lemmons called you a "trifecta" because you sing, dance and act. As an actor, you're a lead in a musical. Has this dawned on you? Your character, Langston, makes the movie work. It's his journey.