Nigerians celebrate independance day on Saturday
OLAYEMI ODESANYA, 15 | 10/3/2013, 4:33 p.m.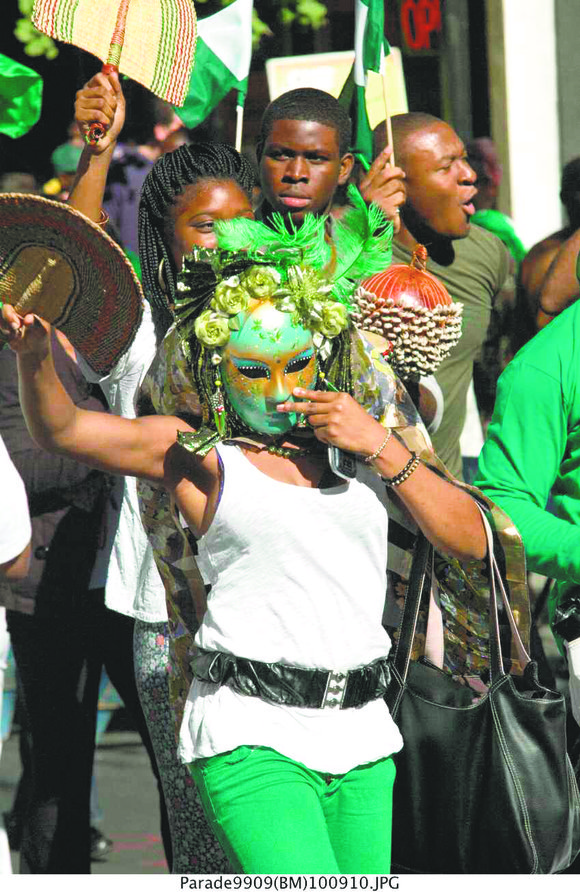 Nigerians and friends are expected to come from around the world to celebrate the 53rd anniversary of Nigeria's independence in New York. The celebration will take place Oct. 3-5 in locations in Queens, Brooklyn and Manhattan and will feature many activities for the community and lots of events for the youth, such as the Welcome Party and Culture Night.
The Nigeria Independence Day Parade and Festival will take place on Saturday, Oct. 5. People will celebrate and showcase the glory of Nigeria.
This year's celebration will be entitled "Nigeria, Time for Change."
Nigeria's Independence Day celebration in New York started in 1991. This celebration is the largest of its kind by any African contigency in the United States. World-famous musical artist Wande Coal, Jamaican hip-hop reggae artist Kemimical and others will perform at the 2013 Nigeria Independence Day celebration. The internationally known gospel artist Yinka Ayefele of the Merry Makers will also make a guest appearance at the parade.
Details of the three-day celebration are as follows:
Thursday, Oct. 3—Welcome Party
Venue: Club Tropical Grill, 153-41 Rockaway Blvd., Jamaica, N.Y.
Time: 10 p.m.
Free
Friday, Oct. 4—Culture Night
Venue: Brooklyn Music School and Playhouse 126 Saint Felix St., Brooklyn, N.Y.
Time: 8 p.m.–12 a.m.
Fee: Adults: $15; students with ID: $10; children under 14: $5
Saturday, Oct. 5—Nigeria Independence Day Parade & Festival
Venue: Parade starts at 54th Street and Second Avenue in Manhattan
Time: 11 a.m.
Festival at Dag Hammarskjold Plaza on 47th Street and Second Avenue
You can watch the promotional video for the event at www.youtube.com/watch?v=uwF_E1FlJY8. For more information, please visit www.oanweb.org or contact Michael Adeniyi at 609-903-9393.