'A Lighthouse in NY' at the Shomberg
Misani | 10/10/2013, 2:35 p.m.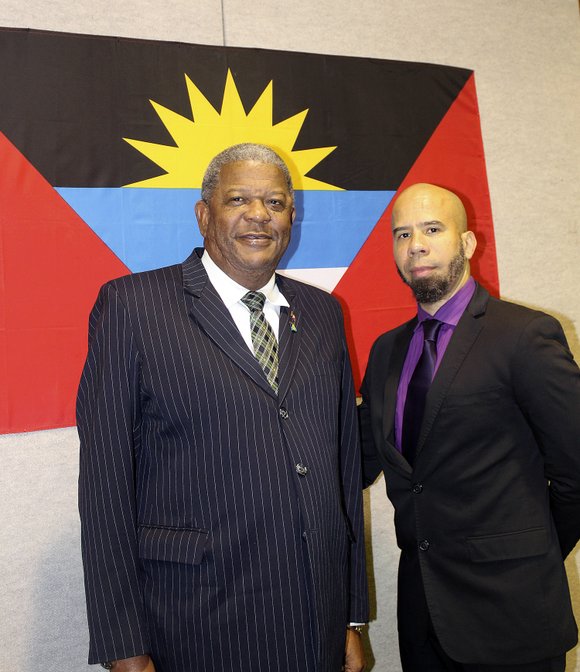 Samuel-Whitlock summed it all up by concluding: "Today, ABPS remains a lighthouse in Harlem as one of the longest continuously functional community organizations. Before we had a national flag, we had a lighthouse right here in Harlem."
The moderator, Edwina Ashie-Nikoi, an archivist in the Manuscripts, Archives and Rare Books Division of the Schomburg Center for Research in Black Culture, curated the exhibition and introduced the panelists: M. Roz Olatunji, president of ABPS; Beverly Benjamin-George Esq., president of Friends of the Antigua Public Library New York; Harris-Pole; and Tyesha Maddox, a doctoral candidate in New York University's Department of History. Mona Wyre-Manigo (ABPS) delivered the closing remarks.
Prior to the evening's closing, Prime Minister of Antigua and Barbuda Winston Baldwin Spencer, who was in New York attending the General Assembly, shared: "This exhibit celebrates an important period in Antigua and Barbuda's history and highlights some of the struggles and successes of some of the early immigrants, who came to the United States in search of a better life. I applaud the collaboration that has been forged between Antigua and Barbuda Progressive Society and the Schomburg Center for Black Research to ensure that this important message of pride, determination and community spirit is spread throughout the world."