Imhotep's guide to Black events Oct. 10 - 16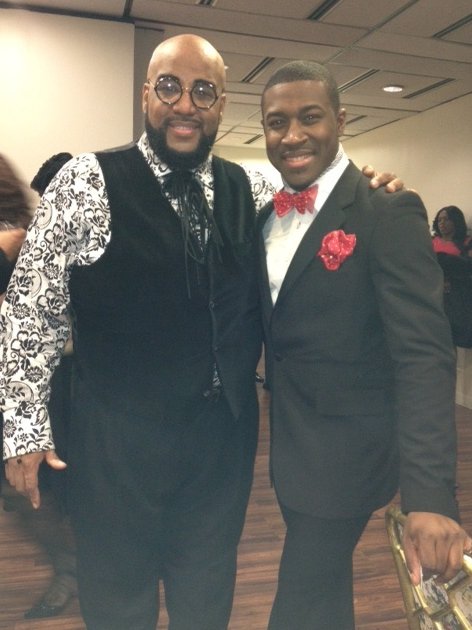 T.V.
"The African Americans: Many Rivers to Cross," a six-part documentary series by Henry Louis Gates Jr., will be airing Tuesdays (Oct. 22–Nov. 26 at 8 p.m. ET/PT) on PBS. The series details the history of African-Americans from the origins of slavery on the African continent and the arrival of the first Black conquistador, Juan Garrido, in Florida in 1513, through five centuries of remarkable historic events right up to today, when Barack Obama is serving his second term as president. Check your local PBS-TV stations, WNET and WLIW.
Community
A Pan African forum on reparations focusing on Caribbean nations (CARICOM) and a demand for reparations will be presented Friday, Oct. 11 at 6 p.m. at Sista's Place, 456 Nostrand Ave. (corner of Jefferson Avenue) in Brooklyn. There will be a film screening of "Durban 400," and special guest speakers will include David Comissiong of Barbados Reparations Commission and Cikia Thomas of the Global Afrikan Congress-Canada. The event will be sponsored by the December 12th Movement International Secretariat. For more information, call 718-398-1766.
This Saturday is the fourth annual Survivorship Saturday in Harlem, a gathering that unites cancer survivors, their families, friends and health care providers to celebrate survivorship and promote early detection of cancer. The event will be presented by Wilhelmina Grant/SISTAAH Inc. (Survivors Inspiring Sisters Through Art & Advocacy for Health) and is scheduled for Oct. 12 from 2-4 p.m. It will be free of charge and open to the public. "Survivorship Saturday" will be held at New Covenant Temple, 1805 Amsterdam Ave. Complimentary refreshments will be provided. Reservations are required. To make your reservation, call 646-590-2728
The Bed-Stuy Alive! Collective presents the ninth annual Bed-Stuy Alive! festival, with the theme "Live heathy. Live well. Live green." The event will be held on Saturday, Oct. 12-19. The Gala Kickoff Festival will be held on Oct. 12 from 10 a.m.-6 p.m. on Fulton Street at New York and Brooklyn avenues and will feature Big Daddy Kane, Maya Azucena, Chrisette Michelle, Questlove, Leon and more. For information, visit besaa.org.
Circle of Sisters, the largest expo for women of color in New York City, is back on Oct. 19-20 at the Jacob Javits Convention Center in New York City. Circle of Sisters will feature Steve Harvey, the Rev. Al Sharpton, life-changing seminars with Iyanla Vanzant and a special New York State of Health seminar on the Affordable Care Act ("Obamacare") hosted by yours truly, Imhotep Gary Byrd. Enjoy the McDonald's Gospelfest 2014 Gospel Explosion concert, a special worship service with WLIB's Bishop Hezekiah Walker and the MetroPCS R&B Live Concert featuring Keyshia Cole, Eric Benet, Amel Larreiux and more. For more information, visit wbls.com and wlib.com.
Hear Imhotep Gary Byrd on 107.5 WBLS-FM daily with "Imhotep's On-Air Guide to Black Events" and "Express Yourself," Sunday evenings from 7 to 9 p.m., and on WLIB-AM with "The GBE Mind Flight," Sunday evenings from 9 p.m. to midnight. The full show can be heard on HD radio at WBLS-HD2. Byrd is also heard on WBAI-FM 99.5 with Radio GBE: The "Global Black Experience" and "Global Beat Experience," Saturdays from 5 to 7 p.m. We are archived online with both shows at www.wbai.org. To contact us for bookings or to reach us about your event, email igbexp@gmail.com, find Imhotep Gary Byrd on Facebook or follow us on Twitter @GBELIFE or call 212-592-3279.