'Platanos, Collard Greens Y Callaloo' is funny food for thought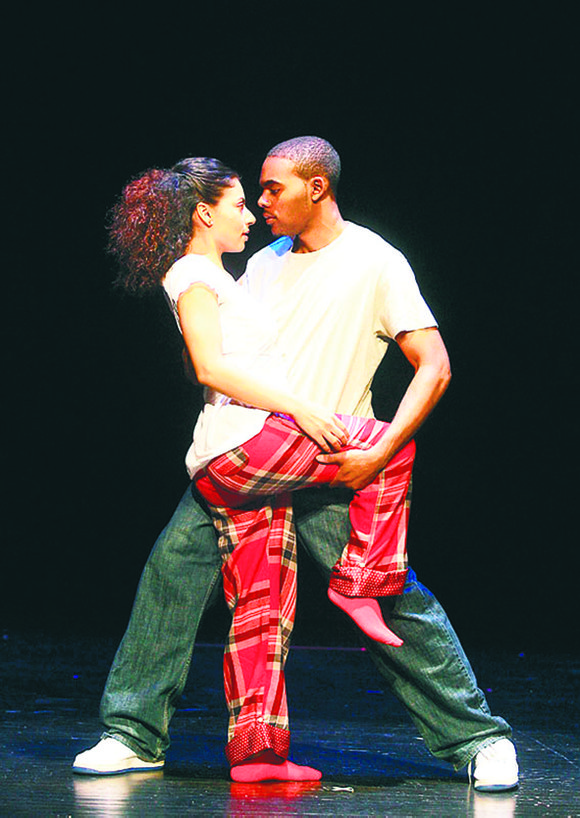 Ten years ago, playwright David Lamb opened up everyone's eyes when he boldly created a hilarious play that looked at the stereotypes that exist between Blacks and Hispanics titled "Platanos Y Collard Greens." He looked at whether these two groups could find love and have a successful relationship with all the odds stacked against them.
When I first saw that production, I laughed long and hard. Lamb has a gift for being able to point out the negative stereotypes associated with these groups in a very engaging and amusing way. His characters are Hunter College students, and they have a lot to say about the way that Blacks are viewed by Hispanics and vice versa. When everything came together, this production had such a sensational, phenomenal, intelligent kick to it that one had to sit and take notice. Lamb managed to talk about the ignorant views in a very natural way. Characters demonstrated how young people are raised with these ignorant misconceptions by parents who also believe the same thing—parents who think Black Americans are lazy, Latina girls are all hot and ready, you should want to date someone with "good hair" and the list goes on. Well, Lamb has breathed an additional breath of life, laughter and reality into this production and has given birth to a revamped play called "Platanos Collard Greens Y Callaloo." Here, he also includes the stereotypes and issues that Caribbeans have with Black Americans. This production is absolutely open-your-mouth-wide, laugh-out-loud, tears-in-your-eyes funny! Lamb not only has the fun and engaging environment of the original production, now he also has the hilarious ingredient of the Caribbean flare.
This brilliant playwright also uses the production as a vehicle with which to address modern–day issues. The students discuss economic vampires in Gracie Mansion and Albany who are raising the tuition, and there is commentary about the poor educational system in New York City, where college students are unable to write a proper sentence. Lamb even takes on "stop-and-frisk," but does it in such a way that you are engaged and enlightened at the same time. This playwright has a way with words that makes everything in life come full circle, and he shows that no matter what a person's cultural background, we all have things in common and should appreciate each other instead of believing negative stereotypes about people and dismissing an entire group due to one's prejudices.
Lamb looks at love from both sides. A Black female asks, "What's wrong with the chocolate?" as she wonders why Black men are attracted to Latina women. Angelita, the Dominican girl who has the heart of the character Freeman, performs a poem about being Latina, but not being just a sexual object.
There are so many marvelous, entertaining characters in this production. Every moment of the show has something to captivate the audience. Whether one is laughing, opening their mouth in shock or pondering the depth of the messages that Lamb proclaims, you will enjoy "Platanos, Collard Greens Y Callaloo," playing at the Baruch Performing Arts Center, located at Lexington Avenue and East 25th Street. "Platanos, Collard Greens Y Callaloo" drops tidbits of knowledge, as if planting seeds of historic and current information that will become fertile and grow in the minds of the audience. It provides intelligent and entertaining food for thought.