'Platanos, Collard Greens Y Callaloo' is funny food for thought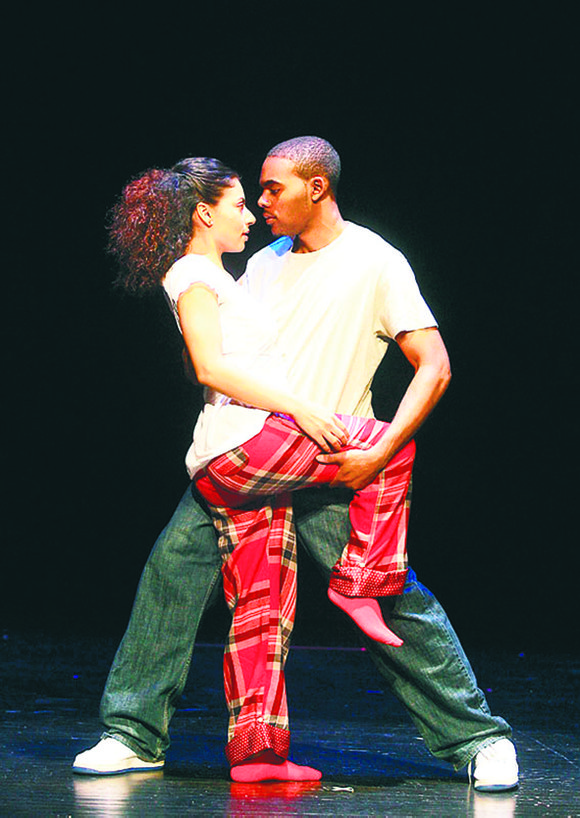 The cast in this production is priceless! Edgar Moore Jr. is interesting as Freeman, a smart, very well–spoken student who is also a tutor. He is one part of the forbidden couple. Jocelyn Marie is amusing as Angelita, his love interest and a girl who has to fend off the protests of her Dominican mother, who thinks there's something wrong with her for dating a Black man.
Preston Taylor is nothing less than naturally brilliant and ridiculously funny in the role of Freeman's best friend, OK. He embraces the negative stereotypes about Latin girls and tries to use them in his raps as he attempts to become a famous hip-hop recording artist. Gordon Harry as Fiftay is hilarious. He is the stereotypical Caribbean man who is always trying to romance the ladies and says all his ideas are original—though they are all a take on someone else's ideas. Harry's facial expressions and his other gestures rendered the audience out of control with laughter.
Shakirah DeMesier is poignant as Malady, the Black girl who questions why Black men go for Latina women. This character is intelligent and has a great deal of confidence in her abilities. Gabriel Hamilton is funny as Pops, Freeman's father. He performs the role with the feel of a familiar, older soul. His character is an educated man who serves to guide the youth as they face the ridiculous prejudices that come from ignorance. Glenn Quinton is very funny as Nah'Mean, a character who embodies negative stereotype about Black Americans. Pamela Rose Rodriguez is entertaining as Nilsa, Angelita's friend and a girl with a dream to be a hip–hop star.
Director Doni Comas has put together a cast and presentation that easily pleases, entertains and enlightens an audience.
Bravo to Lamb! He is funny and naturally brilliant. He handles the love issues, cultural divides and cultural issues of today with an ease that makes the audience crave more and come away completely captivated, entertained and smiling.
The show is next for Oct. 12. For more upcoming dates and ticket information, visit www.platanosandcollardgreens.com or call 212-352-3101. For group tickets, call 646-522-4348.