A tale of two boroughs: report highlights poorest and richest areas in Brooklyn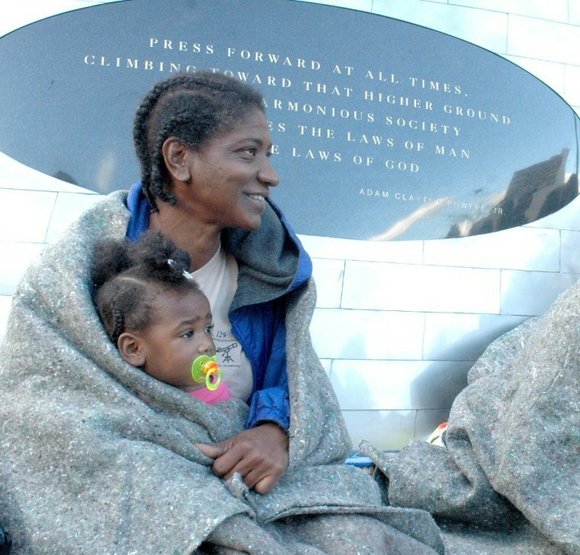 Over two weeks ago, New York City Republican mayoral candidate Joe Lhota said of his Democratic opponent: "New York isn't 'A Tale of Two Cities,' it's the melting pot of the world, and Bill de Blasio should be ashamed for trying to polarize it. My vision for the city will help all New Yorkers—regardless of their background, color, ethnicity or religion—move forward united, not divided."
According to a new report by the Independent Budget Office (IBO), wealth in New York City is geographically concentrated, but the poverty's dispersed. And no place is that displayed better than in de Blasio's home borough of Brooklyn.
The report (compiled by the IBO's Julie Anna Golebiewski and posted by Doug Turetsky on the IBO blog), focused on the wealthiest and poorest U.S. Census tracts in the five boroughs. Golebiewski used the 2000 Census and the 2011 American Community Survey's five-year estimates to compile the lists.
The goal of the U.S. Census Bureau is for census tracts to contain about 4,000 people, and the surveys are drawn to encompass a demographically homogenous population, but both the Census and the survey estimates vary in size spatially and in number of residents.
In 2000, four of the 10 lowest income census tracts were in Brooklyn, three in the Bronx, two in Manhattan and one in Staten Island. Brownsville was the only neighborhood with more than one Census tract in the top 10 tracts in 2000. After a decade, five of the 10 poorest census tracts were located in Brooklyn, four in the Bronx and one in Manhattan. According to the report, the geographic dispersion narrowed a bit, with two of the lowest income census tracts still in Brownsville and two more in Hunts Point in the Bronx.
As for the wealth, it's concentrated in relatively few areas. "In 2000, nine of the 10 highest income census tracts in the city were located in Manhattan—the one tract outside of Manhattan was in the Riverdale/Fieldston section of the Bronx," wrote Turetsky. "This geographic concentration of wealth becomes clearer with the observation that five of those highest income census tracts were located on the Upper East Side. In 2011, the story was similar. Eight of the 10 wealthiest census tracts were located in Manhattan, six of them on the Upper East Side."
What were the other two? DUMBO and Brooklyn Heights. According to the IBO report, median household income in both tracts increased more than 45 percent.
"Moving past locational differences, the contrasts in wealth and poverty become even starker when viewed in terms of dollars and cents," wrote Turestky. "In 2000, median household income in the wealthiest census tract, located in Midtown Manhattan (just southeast of Central Park), was $256,100. The poorest census tract, located in the Bronx's Hunts Point, had a median household income of $9,600. That's a gap of more than $246,000 between median incomes in the city's wealthiest and poorest districts. Or to put it another way, median household income in the Midtown tract was more than 25 times that of the Hunts Point tract in 2000."