Columbia Dyckman Institute offers scholarship to Washington Heights residents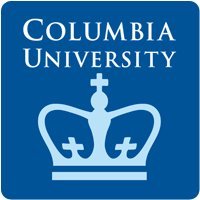 Columbia University is encouraging high school seniors from Washington Heights-Inwood to apply for the Dyckman Institute Scholarship that will provide financial support for the full cost of attending the institution.
As the season to apply to Columbia College and the FU Foundation School of Engineering and Applied Sciences (SEAS) approaches, the college is offering this scholarship to outstanding students who are accepted to Columbia College or the Fu Foundation School of Engineering and Applied Sciences, which are both schools within Columbia University. The scholarship only applies to both programs for qualified students.
According to Columbia University's website, the Dyckman Institute Scholarship is one of 300 individual need-based scholarships available to Columbia College and SEAS students that has been given throughout the past years. The Dyckman Institute's orgins, which was located in Washington Heights, can be traced back to a founding father, Alexander Hamilton, whose widow, Eliza, donated the building and land for the Hamilton Free School—the first of the school's buildings in Washington Heights in 1818.
Before the school closed in 1943, its assets were given to Columbia University to establish a scholarship fund at Columbia College for Washington Heights-Inwood students.
In the current academic year, more than 50 undergraduate students from Washington Heights-Inwood are receiving $550,000 in need-based scholarships from Columbia College and the FU School of Engineering and Applied Sciences.
Last year, four students from Washington Heights were the winners of the prestigious Dyckman Institute Scholars awards that would help pay for their tuition, according to DNAinfo.com.
One of the winners, Tina Montenegro, who was a sophomore studying chemical engineering at SEAS, said, "The fact that my parents don't have to spend $60,000 a year is so huge. Not having to take out loans; its so much better."
Students interested in applying for admissions at Columbia College or the FU Foundation School of Engineering and Applied Sciences should visit their website at http://www.undergrad.admissions.colombia.edu/