Find missing autistic teen, Avonte Oquendo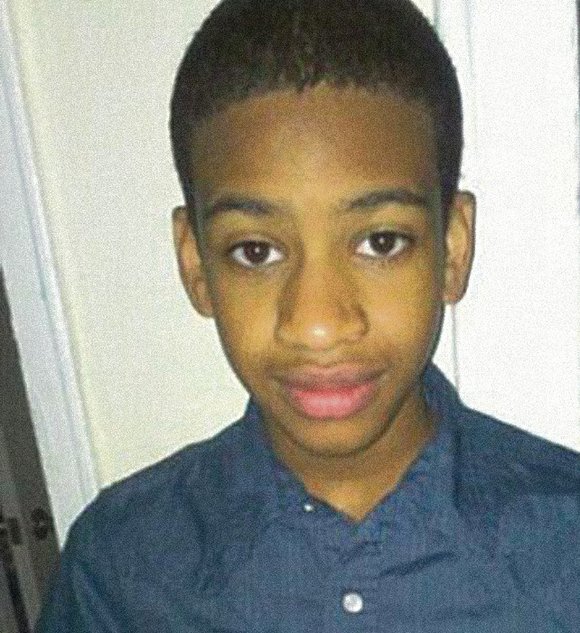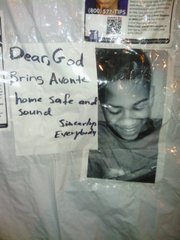 "We are definitely trying to look at every different scenario out there. If you see him, keep him around you. He's a runner, and he loves to run. Keep him near you. Entice him with sweets—any kind of candy to entice him and keep him nearby. Keep him in your sights. Approach him with caution. He doesn't like strangers; he shies away from contact. Definitely—you can't approach him aggressively."
Anyone who sees Avonte Oquendo should approach him with caution. As the search continues, the family is trying to stay strong.
"We break down," Daniel Oquendo said. "His mother is barely holding up; we are trying to be strong. We don't even know what's going to happen. We are a very close family, and we trying to hold it down just for our boys. They are very close. We are basically on the grind trying to get through this."
The love is defiantly being felt around the city as everyone hopes for Avonte Oquendo's safe return. Daniel Oquendo said that the family has received help by way of donations from sources including Hotel Z, Boston Market, Coca-Cola and Con Edison, among others.
Daniel Oquendo and his family have held several rallies and candlelight vigils in Long Island City.
The family and their attorney have reportedly filed a notice of claim for a lawsuit with Comptroller John Liu's office against the school that was supposed to be responsible for Avonte Oquendo's safety.
"It's obvious that the school is liable," said Daniel Oquendo Jr., Avonte Oquendo's older brother.
According to Daniel Oquendo Jr., the school did not notify the family about his brother's disappearance until about an hour and a half later—nor did the security guard stop his brother from running away.
Natalie Wilson of the Black and Missing Foundation Inc. said that she is pleased with the outpouring of media attention Avonte Oquendo has received. The Black and Missing Foundation advocates for missing children of color who are often not represented in the media.
"I am grateful that we are seeing a media presence for Avonte," she said. "There has also been a great social media outreach. I hope that the family continues to hold onto hope that he will be found and brought back home."
Wilson added that she does not believe the same attention would be given to a missing Black 14-year-old if he was not autistic.
The reward to find Avonte Oquendo was $5,000, but the organization Autism Speaks and an anonymous donor recently raised it to $70,000.
Volunteers who want to help with the search should go to 1-50 51st Ave. on Center Street in Long Island City.
"We are right in front of the school—1-50 51st Ave. and Seventh Street. We're right at the rivers edge," said Daniel Oquendo Sr.
When asked how his Avonte Oquendo's mother is doing, he replied, "Everybody is drawing their strength from us, so if we break down, we don't even know what is going to happen."
The elder Oquendo asked for volunteers, "a mass amount of people to walk around the block. Who's to say who can run into who.
"It is very nice that everyone is coming together," he said.
If anyone has seen Avonte Oquendo or knows about his whereabouts, please contact the NYPD Crime Stoppers at 800-577-9200, notify Borough Queens North at 718-520-9200 or call 347-277-7948.