Imhotep's guide to black events Oct. 27 - 23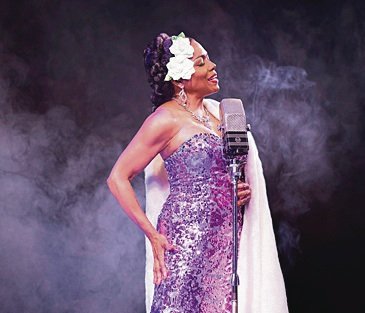 T.V.
"The African Americans: Many Rivers to Cross," a six-part documentary series by Henry Louis Gates Jr., will be airing Tuesdays (Oct. 22–Nov. 26 at 8 p.m. ET/PT) on PBS. The series details the history of African-Americans from the origins of slavery on the African continent and the arrival of the first Black conquistador, Juan Garrido, in Florida in 1513, through five centuries of remarkable historic events right up to today, when Barack Obama is serving his second term as president. Check your local PBS-TV stations, WNET and WLIW.
Books
Are you too tired to get out of bed and exercise? Certified personal trainer, author, health advocate and WHCR radio personality Monifa Maat presents a unique fitness routine designed to be practiced from the convenience of one's bed in "Bed Aerobics Fitness Flow: Easy Bed Exercises for the Body, Mind and Spirit," a book of health and fitness. Join Maat on Thursday, Oct. 17 at 4-6 p.m. at the Harlem Stroke Foundation, 163 W.125th St.; 215 W. 125th St.; and then on Saturday Oct. 19 from 11 a.m. to 5 p.m. at the PIX11 Health and Wellness Expo (Booth 405–yoga section) at the Jacob Javits Center, located at 34th Street and 11th Avenue in New York City. For more information, visit healthexpo.pix11plus.com or thehealthymotivator.com or email Monifa@thehealthymotivator.com.
Community
The Bed-Stuy Alive! Collective presents the ninth annual Bed-Stuy Alive! festival, with the theme "Live Heathy. Live Well. Live Green." The event will be held on Saturday, Oct. 12-19. For information, visit besaa.org.
The African American Experience Forum (Historically Black Colleges and Universities Fair) will be held at Convent Avenue Baptist Church, located at 420 W. 145th St., on Saturday, Oct. 19 at 10 a.m. The college fair will feature a guest speaker from an HSBC, information on admissions and college tours and financial aid and scholarship. Admission is free. Take the 1, 3, 9, A, B, C or D trains to 145th Street. For more information, call 212-634-6767.
The Board for the Education of People of African Ancestry presents a master class: "Gentrification and History of Harlem: An Afternoon with A. Peter Bailey." Bailey is an acclaimed journalist, author and lecturer. He was a founding member of the Organization of Afro-American Unity, organized in 1964 by Malcolm X. The event will take place Sunday, Oct. 27 at 3 p.m. at the John Henrik Clarke House, 286 Convent Ave., Harlem, N.Y. Admission is free. Call 347-907-0629 to RSVP.
Hear Imhotep Gary Byrd on 107.5 WBLS-FM daily with "Imhotep's On-Air Guide to Black Events" and "Express Yourself," Sunday evenings from 7 to 9 p.m., and on WLIB-AM with "The GBE Mind Flight," Sunday evenings from 9 p.m. to midnight. The full show can be heard on HD radio at WBLS-HD2. IGB is also heard on WBAI-FM 99.5 with Radio GBE: The "Global Black Experience" and "Global Beat Experience," Saturdays from 5 to 7 p.m. We are archived online with both shows at www.wbai.org. To contact us for bookings or to reach us about your event, email igbexp@gmail.com, find Imhotep Gary Byrd on Facebook or follow us on Twitter @GBELIFE or call 212-592-3279.