Ebony Escapes to Springfield, Ill.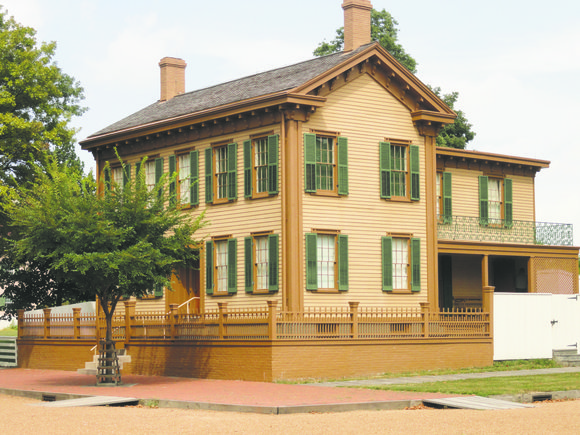 In the very beginning of our summer road trip to explore the "Land of Lincoln," we embarked upon Highway 72 in Illinois in Urbana-Champaign, traveled west approximately 50 miles to Decatur, then another 39 miles into Springfield. To say that our 16th president had an immense impact on every asset of the landscape here would clearly be an understatement, as perhaps it is here, more than anywhere else, where Lincoln's life and legacy are still alive and well.
Where history truly comes alive
Situated only 100 miles from St. Louis and 200 miles from both Chicago and Indianapolis, Springfield—the state capital of Illinois—possesses a population of just over 118,000 people. Yet within such a relatively "small town," there is a wealth to explore, ranging from history to government, festivals, shopping, dining, recreational opportunities, attractions and a great deal more.
Springfield is also the home of an influential part of US Route 66, moving travelers through hometown neighborhoods and past famous Route 66 landmarks.
There is so much to see and do here that it's hard to decide what to include and what to leave out, particularly if you're only here for a few days or week. Yet in the two and a half days I spent here, I was fortunate to enjoy a nice smattering of "a little bit of everything," which gave me a great overview of all that Springfield and the area has to offer, as well as leaving me with a desire to come back and take in even more.
My sojourn started at the Inn at 835, one of several bed-and-breakfast options in town. The Inn is very popular with not only couples away on a romantic weekend, but also leisure and business travelers, as it offers a nice mix of historic Classical Revival-style with a few modern touches.
The Inn's beginnings are very interesting, in that it was founded in 1909 by a turn-of-the-century local businesswoman, and still remains today as one of Springfield's landmarks in more ways than one—structures.
Other accommodations in town include the State House Inn, Northfield Inn Suites & Conference Center, the Hilton Garden Inn, the Branson House Bed and Breakfast, Flagg Farmstead Bed & Breakfast, Best Western Clearlake Plaza, Pasfield House Inn and the Route 66 Hotel and Conference Center, just to name a few.
Walk 'til you drop
One of the great things about Springfield is that many of the city's major attractions are within a short walk, making it easy to explore in great detail in a short period of time. From the Inn it was just a few blocks walk along Second Street to the city's visual focal point, the Illinois State Capitol and the Capitol Complex Visitors Center. The latter, located across the street from the Capitol, is a great introduction to the complex entities, which include the state office buildings, library, archives and museum.
The Capitol itself is actually the new state capitol first utilized in 1877 in order to accommodate the immense growth experienced within the state. The architecture here is absolutely stunning and the intricate details in every aspect are incredible, particularly given the technology and machinery available at that time in history.