Jazz vocalist Gloria Lynne dies at 83
Ron Scott | 10/24/2013, 5:07 p.m.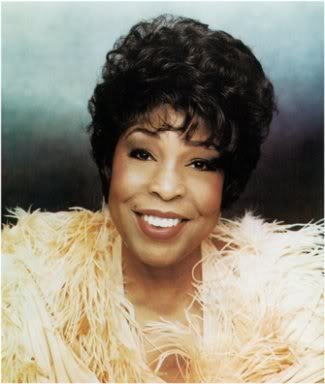 Her other notable albums during the 1960s included "At the Las Vegas Thunderbird," with the Herman Foster Trio; and "Gloria, Marty and Strings," with a big band arranged by Marty Paich.
Lynne's style and vocal ability flew high above any specific categorization. She had the swinging style of jazz and a deep rhythm and blues timbre with pop extensions. It was this combination that made her such a unique performer who was loved by fans from a variety of musical genres.
Although Lynne had some huge hits in the early 1960s and appeared on over 25 albums, she never earned her rightful financial payment from those many recordings, including royalties. Her roller coaster ride in the record industry is well-documented in her memoir "I Wish You Love," co-authored with Karen Chilton (Douherty, Tom Associates, 2000).
"During our very first season in 2000, we did not have a headliner or a lot of funding. I called Gloria and explained we didn't have Gloria Lynne money, but she agreed to do it and even used some of her money to pay the band," stated Roz Nixon, executive producer and founder of Great Women in Jazz. "She called me her daughter, she will be truly missed."
As a songwriter, Lynne wrote the lyrics for Herbie Hancock's jazz fusion-driven "Watermelon Man," and "All Day Long" for Kenny Burrell, which she recorded.
"Gloria lived the life she sang about. She loved her family, friends and fans, and she sincerely wished everyone love everyday of her life," stated Dell Long, Lynn's longtime public relations person.
Lynne is survived by her only son, Richard Alleyne, aka P.J. Allen.
Lynne's funeral will be held on Monday, Oct. 28 at 1 p.m. at Abyssinian Baptist Church (138th Street between Seventh and Lenox Avenue) in Harlem. The services are open to the public and doors will open at noon.