Misty Copeland is back!
Charmaine Patricia Warren | 10/24/2013, 5:01 p.m.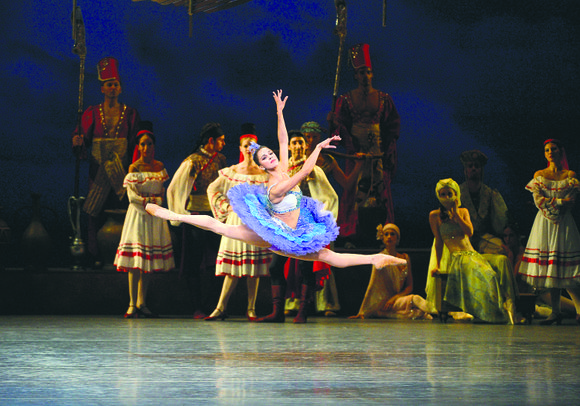 Misty Copeland is terribly excited about the upcoming fall season with American Ballet Theatre (ABT). Copeland will be returning from an injury that kept her from performing for nearly one year. Fans were deeply disappointed when Copeland would not be seen in the titular role of Alexei Ratmanksy's "Firebird."
A member of ABT's corps de ballet since in 2001, in 2007, Copeland became the first African-American soloist in over two decades. She recently took some time to talk to the AmNews about her injury, what the season will bring and "Project Plié," the new program begun in September that's described by ABT as a "comprehensive initiative to increase racial and ethnic representation in ballet and diversify America's ballet companies."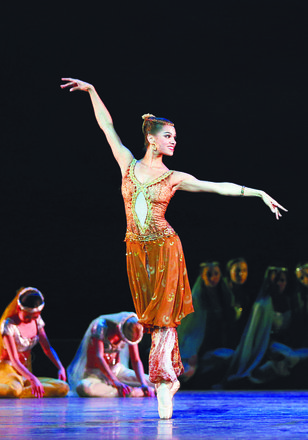 AmNews: What are your thoughts about your return this season?
MC: It's actually an interesting one… [because] I was not involved last fall. It's a low-key season. I've had a pretty easy rehearsal period, and these are probably the more challenging times—when you don't have that much on your plate and you take it upon yourself to stay in the best shape that you can, even if you are only rehearsing 30 minutes a day, to continue growing as an artist.
What exactly was your injury?
I had six stress fractures to my tibia. Three of them were dreaded black line fractures, which mean that they were almost full breaks through the bone, and occurred over probably a period of six months of too much dancing and not enough rest. I was preparing to premiere "Firebird," and the creative process was grueling, as well as everything else: the fall and spring seasons and touring. It was overuse. So much jumping. Most of my roles are jumping roles, so I ended up pulling out of the Met [Metropolitan Opera] season toward the end. I just celebrated my one year anniversary from my surgery on Oct. 10. I ended up having a plate screwed into my tibia, and I had some bone marrow, I guess, extracted from my hip and put into my fracture to help it heal a little faster. It's a very serious surgery. I wasn't walking. I had to learn to walk and start taking classes again. It's been an interesting year.
Will you be dancing a George Balanchine role on opening night?
"Theme and Variations." I'm one of the demi-soloists, which I've been doing almost my entire career here; I'm very comfortable in that role. I first danced "Theme" at about 21. It's always an honor to dance a Balanchine ballet. His choreography has always challenged me, but it has made me a better dancer. The quick footwork that you learn by training in his technique I never possessed. I have worked for years on many of his ballets, "Tchaikovsky Pas De Deux" being one of them. I feel more comfortable now than I did at 21 dancing his works, [and] though I am dancing the same role of demi-soloist, hopefully I will have the opportunity to dance the principal role.