NYPD search for Avonte Oquendo taken over by volunteers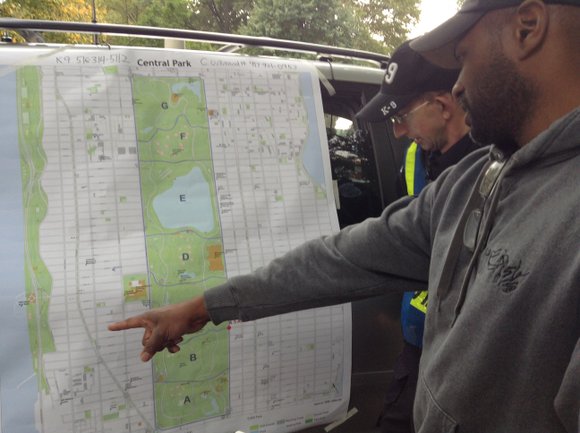 Last weekend, Oquendo's family made an appearance at the National Action Network (NAN), where the Rev. Al Sharpton announced a "red alert" along with NAN members pledging to canvas the city for the teen.
Daniel Oquendo and Avonte Oquendo's mother, Vanessa Fontaine, pleaded with people to keep their eyes open for their son, who ran out of a school in Long Island City, Queens. He is nonverbal and unable to communicate.
"Everybody, take the time out to look—five minutes. Come out your house, back around the block. Be aware of your surroundings," said Daniel Oquendo. "When you're going to work, walking to the train, just keep your eyes open."
As the search has intensified, it has gained national attention, with the family making several media appearances, including on CNN and BET. Law enforcement predicts that Avonte Oquendo could be anywhere in the city or even outside of the city. The reward money for Avonte Oquendo's return is nearly $90,000.
Lead searcher Nichols has been part of the manhunt to find Avonte Oquendo since the Monday after his disappearance. Nichols said he got involved during the first 48 hours of the search. Since the start of his involvement in the case, Nichols has gathered volunteers and put together search parties.
"There are people coming from all over the country—from Florida, Arizona, Texas and Rhode Island," he said. "People are coming from all over the place to help out and have brought their specialties to the table. Everybody is waiting on word from the family on what they want to do next."
Nichols has been working nonstop over the last couple of weeks bringing in city agencies and law enforcement. Along with leading the search, he's been at the helm of the technological and logistical aspects of the case.
"A lot of people are drained mentally and physically. More than anything, everyone just wants Avonte, and we want him home. We have not found clues or leads or something to make us feel positive, and its draining at this point. Everyone is feeling drained but mustering up the ability to keep looking," he said.
"We are staying positive," said Fontaine on Saturday night in Queens. "We are praying that Avonte is safe. We want him to come home."
"Tenemos fe … we are hopeful," said Isabella Santos, a concerned mother of three, who told the AmNews that she has been praying for the family everyday.
Daniel Oquendo said, "The bottom line is, everybody is helping everybody, and that is a beautiful thing. Once society gets it right, this is how it should be."
If anyone has seen Avonte Oquendo or knows about his whereabouts, please contact the NYPD Crime Stoppers at 800-577-9200, notify Borough Queens North at 718-520-9200 or call 347-277-7948