On-the-job training for Geno will be up and down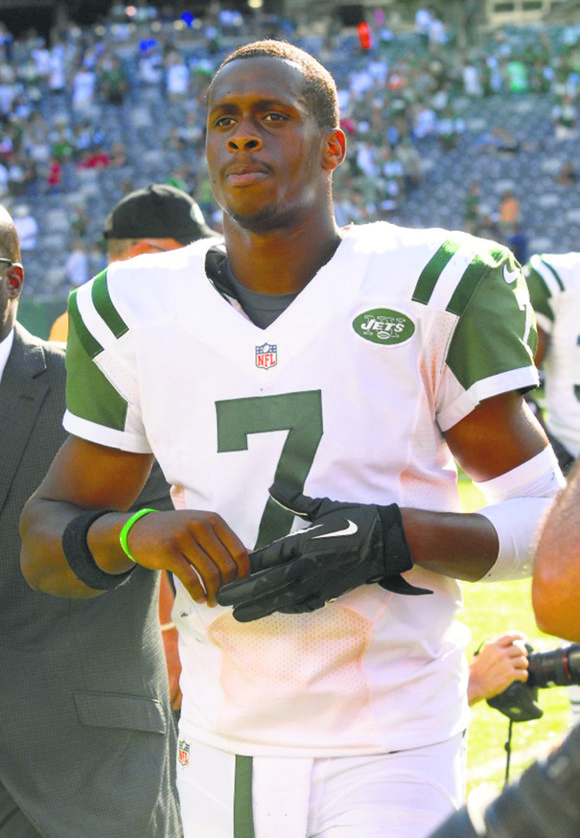 The criticism of Geno Smith has continued in earnest thanks to the two pick-sixes he tossed in the Jets' 49-9 thrashing at the hands of the Cincinnati Bengals last Sunday.
However, Smith's latest set of follies shouldn't be the primary focus this time. Truth be told, the Jets were done by halftime after falling behind 28-6. Up to that point, Smith, who completed nine of 13 passes for 81 yards, wasn't playing all that badly.
He didn't have any touchdown passes nor did he make any notable plays, but he also didn't commit any turnovers. So no, Smith's head shouldn't be on the chopping block this time. Sunday's debacle can be laid at the feet of one person: Jets coach Rex Ryan. Yes, this one is on you, Rex.
His boys were listless on both sides of the ball, especially in the secondary as Bengals quarterback Andy Dalton shredded the Jets' defensive backs. It looked like a seven-on-seven drill at times as Marvin Jones and A.J. Green repeatedly beat the Jets' cornerbacks.
Although wins or loses ultimately depend on how players perform, a coach needs to have his squad prepared. It didn't look like the Jets had any clue how to counter what the Bengals were doing on offense or defense. That falls on the coach.
"That was ugly, to say the least," said Ryan.
Some will make a big deal about Smith getting pulled after his second pick-six in the second half, but Ryan said the plan all along was to put in Matt Simms so his starter wouldn't get hurt. No one will believe Ryan, but Smith's job as the starter is secure.
That notwithstanding, Smith will need to go above and beyond if the Jets (4-4) are going to have any chance against the New Orleans Saints (6-1) in Sunday's 1 p.m. matchup at MetLife Stadium.