Courageous civil rights martyr Viola Liuzzo
Herb Boyd | 10/31/2013, 1:10 p.m.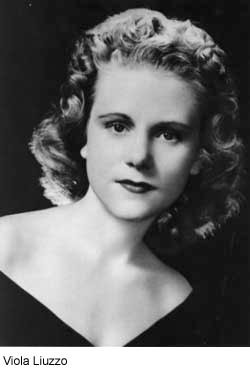 Martyrs of the Civil Rights Movement have been enshrined in many parts of the country, including on a lonely stretch of highway from Selma to Montgomery, Ala. Those who drive that highway today, if they are not in too much of a hurry, can pull off the road and visit a memorial tribute to Viola Gregg Liuzzo. If you are among the many Americans who would ask, "Viola, who?" then there is much you need to learn about this remarkable woman who sacrificed her life in the struggle for equality.
Liuzzo, 39, a student at Wayne State University and the mother of five children, was a white homemaker from Detroit, Mich., who decided to commit herself to the fight against segregation by driving all the way Alabama, even after hearing about the killing of Jimmy Lee Jackson and the white Rev. James Reeb. She arrived in Selma just in time to hear Dr. Martin Luther King's speech on March 25, 1965, which occurred after he had led some 4,000 people on the 54-mile trek to the state's capital.
She must have been thrilled along with the listeners when King intoned: "However difficult the moment, however frustrating the hour, it will not be long, because truth crushed to earth will rise again. How long? Not long. Because you shall reap what you sow. How long? Not long … because the arc of the moral universe is long, but it bends towards justice. How long? Not long. Because mine eyes have the glory of the coming of the Lord."
After the demonstrations at the Capitol, marchers, including a large number of celebrities, were advised to leave the premises as quickly as possible. Liuzzo, who had taken an incomplete in her classes at Wayne in order to join the march, was among those who volunteered to drive marchers back to Selma. She had made one trip, and with Leroy Moton, a Black man who had proudly displayed the American flag during the march, she headed back toward Montgomery for more passengers.
Driving her 1963 Oldsmobile east on Route 80, Liuzzo was chased by a car occupied by four members of the Ku Klux Klan. They pulled alongside her car, and one of the men shot her twice point-blank in the face. She was dead when her car crashed into a ditch. Moton, aware that the killers were peering into the wrecked car, pretended to be dead. The Klansmen mistook Liuzzo's blood for Moton's. When they left, he pulled himself from the wreckage and flagged down a passing motorist, who happened to be another demonstrator.
Later it was disclosed that one of the four men in the car, Gary Rowe, was an FBI informant. For him to have intervened during the shooting, he later said, would have compromised his position as an undercover agent.
Liuzzo's funeral was held on March 30 at Immaculate Heart of Mary Catholic Church in her hometown. Practically every notable political and labor leader attended the massive funeral services, including Teamsters General President James R. Hoffa, Walter Reuther of the UAW, Roy Wilkins of the NAACP and King.