Father pleads: "Avonte does not speak. He can't tell on you. Please bring him home."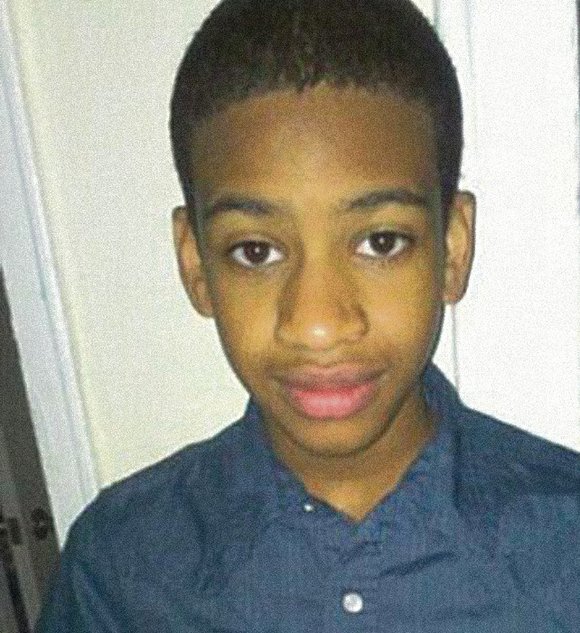 "I believe someone has my son Avonte," said Daniel Oquendo, father of the 14-year-old autistic boy who has been missing for four weeks. "Avonte does not speak. He can't snitch, he can't tell on you … he can't point you out. So please let him come home. He wants to come home. He misses home."
Dozens of people from all over the tristate area joined the family, friends and supporters of Avonte Oquendo at a press conference and prayer gathering on Sunday at the Long Island City park across from the school where he was last seen.
The teen, whose missing flier is posted all over the city and beyond, vanished Oct. 4 after leaving his school in Long Island City, resulting in a massive manhunt. Unfortunately, all the manpower, effort and energy have not turned up any clues as to Avonte Oquendo's whereabouts.
Most of the people at the vigil had no connection to the Oquendo family. Some said that they were just moved by this story and felt compelled to help. Some folks, though, had autistic children or worked with people with autism. They had a special understanding. Everyone was empathetic and surrounded the family with expressions of compassion, insulating them with warmth and love on a seasonable, cool afternoon.
Barbara Bevin, a concerned parent, came from Harlem in support of the Oquendo family. "Put yourself in this situation. We are a part of something. We are family members. If this young man was a member of your family, you would go just as hard," she told the AmNews. "I would never stop looking for my child."
NYPD Chief Philip Banks has told the AmNews that every resource has been utilized in an effort to find the missing child. At the prayer gathering, the family hoped for divine intervention. The Rev. Phil Craig, the representative for the Queens Chapter of the National Action Network, opened the press conference with prayer and words of encouragement.

"I believe there is power in prayer. I believe in miracles. Statistics may say that after a certain period of time it may not look good, but I know God is able," he said. "The Bible says you speak those things that are not as if there were there. So I know that Avonte will return home."
Police are following every tip and continue to comb every area of the city. "Avonte is alive," said Councilwoman Letitia James, Democratic Party nominee for public advocate. "It is going to take the entire city to find this young man. We have to come out of our comfort zone. Hit the streets in all five boroughs. This child belongs to us now."
"We are going to continue searching for my son Avonte, but in case someone has him, please, please, please take him to a public area where there are people around. Make sure someone knows he is there and let them call the police," Daniel Oquendo told the AmNews, in the hope that the person he believes has his son will hear his plea.