Father pleads: "Avonte does not speak. He can't tell on you. Please bring him home."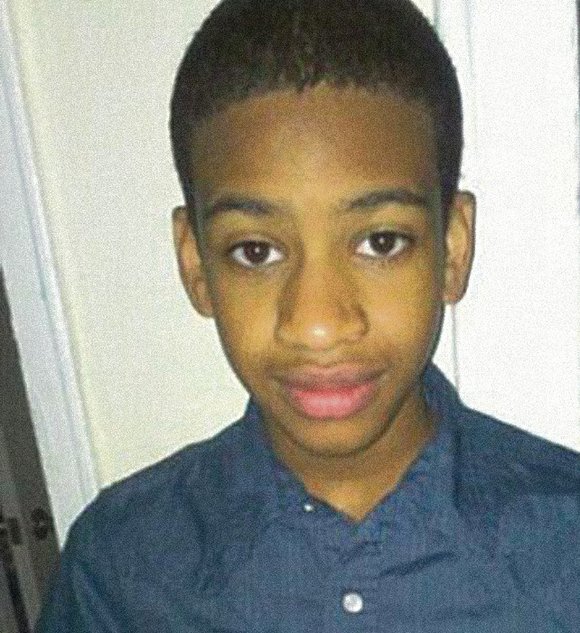 The gathering came a day after Police Commissioner Ray Kelly apologized to the Oquendo family after saying he was "not hopeful" that Avonte Oquendo would be found alive. Kelly traveled to Long Island City on Saturday to speak with Avonte's family.
"Ray Kelly's comment was very harsh," Daniel Oquendo told the AmNews. "It hurt. It was very disheartening. But when he came by the tent to apologize the next day, I respected his gesture, and it seemed sincere."
"He did apologize for it, and he said the search will continue," Vanessa Fontaine, Avonte Oquendo's mother, told WPIX regarding Kelly's apology. "I'm very happy that he came out to say what he said. I wasn't there, so I couldn't say exactly what he said, but I'm happy that the search is continuing and they're not scaling back.
"The Police Department has been great. I can't say anymore. They've been out there searching, and I just want them to continue to search. Don't give up, because I'm never going to give up to look for my son, and I don't want anybody else to give up looking for him. He's still alive. He's out there."
Police say they are following every tip and continue to comb every area. The NYPD says Avonte Oquendo is fascinated with trains and had previously turned up at subway stations after wandering off from home, so that is where investigators are focusing their energy. Announcements about Avonte Oquendo can be heard on subway platforms and trains all over the city.
"I don't know how to describe my feelings right now. I'm just empty inside. I believe he is out here somewhere. Someone has him," said Doris McCoy, Avonte Oquendo's grandmother. "If you see him, please call someone. Take him to the store. He loves Burger King. Please don't harm him."
The family remains undaunted as they continue to search, confident that Avonte Oquendo will return home safe. "Thank you for coming out to help one family, one child. The family thanks each of you who are here and for those who have volunteered to help," said family attorney David Perecman.
"I want to thank the NYPD for using all their resources to help find Avonte. They have done an incredible job keeping us abreast of their investigation. They are looking out for the welfare of the family," Daniel Oquendo added. "l have been overwhelmed with joy with the response of the community—the volunteers, the merchants and the neighbors. They have all come down in large numbers and helped our cause immensely. And to the person who has him or knows where he is, please bring him to where some people will see him. If you are afraid of doing so, then please take him to your neighbor. He wants to come home—please bring him home."
The family have set up a base by Avonte Oquendo's school at Center Boulevard at 51st Avenue and Seventh Street in Long Island City. For more information, contact 347-277-7948.
Anyone with information on the case should contact the Crime Stoppers hotline at 1-800-577-TIPS, or text CRIMES and then enter TIP577, or visit www.nypdcrimestoppers.com.