FPWA hosts Impact Gala
10/31/2013, 2:13 p.m.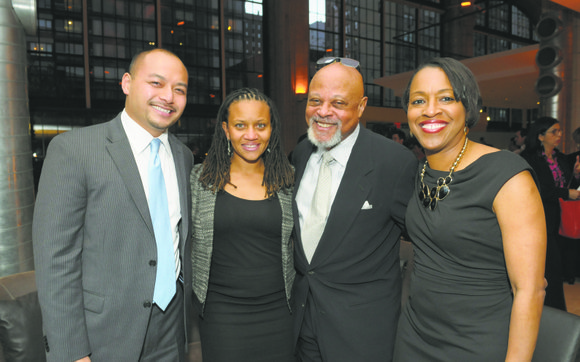 The Federation of Protestant Welfare Agencies (FPWA) hosted its annual Evening of Impact Gala on Monday, Oct. 21. It was not only an evening of impact, but also an evening of elegance. The evening's festivities, held at the fabulous Guastavino's on East 59th Street with a backdrop of the Queensboro Bridge, was kicked off by our mistress of ceremonies, the lovely Jacque Reid, co-host of WNBC's "New York Live."
The gala attracted over 200 distinguished leaders and professionals from the nonprofit, philanthropic, civic and business sectors while raising funds to help provide aid for Honoree Dennis M. Walcott, chancellor of the New York City Department of Education,the Moody's Foundation; St. James' Church; philanthropist Carole French; and the New York Times Company Foundation.