Abyssinian jazz, jazzy thespians, Wynton HBO, conduction
Ron Scott | 9/5/2013, 1:12 p.m. | Updated on 9/5/2013, 1:12 p.m.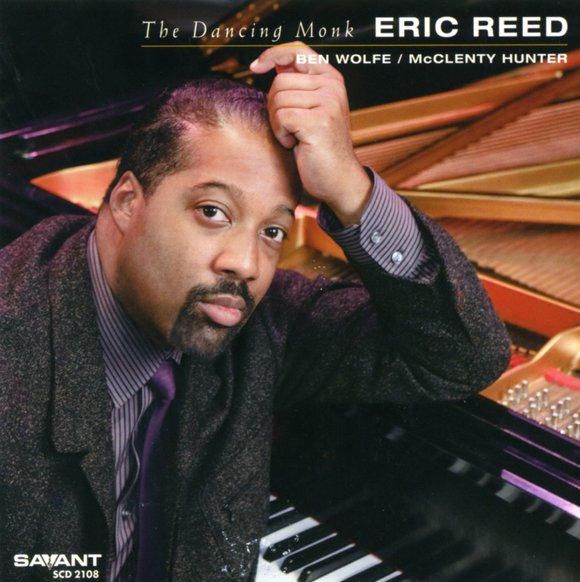 The summer is over that quickly. It makes one contemplate relocating to Florida or California for perpetual sunlight, but then what happens to all that music that only New York City can offer?
Harlem's historical Abyssinian Baptist Church (132 Odell Clark Place) opens its Abyssinian Jazz Vespers series with the Eric Reed Quintet on Sept. 8 at 4 p.m. The pianist-composer Eric Reed is a young, swinging jazz traditionalist. His arrangements are innovative, energizing journeys that move with an undeniable flow. Listen to his tribute to Thelonious Monk, "The Baddest Monk" (Savant Records), in which he reconstructs each Monk tune and makes it his own, which is not an easy task.
This is a rare appearance of one of my favorite pianists and an opportunity that shouldn't be missed. On the stage, he offers wit, humor and an encyclopedic knowledge of the music. For the complete schedule listing, visit www.abyssinian.org.
Rome Neal, who keeps the community jazz lantern burning with Banana Puddin' Jazz, will present "A Jazzy Thespians Night," when theater folks will have a chance to do their jazz "thang" on Sept. 7 at the Nuyorican Poets Cafe (236 E. Third St.) at 9:30 p.m. This event is dedicated to the 2013 National Black Theatre Festival.
Those featured will include Roscoe Orman, Marvel Allen, Glenn Turner, Horace Vincent Rogers, Gary Vincent, Penwah Phynjuar and Bill Vila (Triple-5 Productions), with pianists Andre Chez Lewis and Brandon McCune, bassist Paul Beaudry, drummer Greg Buford and trumpeter Michael C. Lewis. Complimentary banana pudding and jazz make a nice combination.
The event will be followed by the Open Mic Jazz Jam. Admission is $15 to the general public and $10 for jamming musicians. For more information, call 718-288-8048 or visit www.romeneal.com.
Jazz on television is a very rare event, but on Sept. 9 (7:30-8 p.m.), the HBO Family documentary "Wynton Marsalis: A YoungArts MasterClass" starts its third season.
This is of particular interest to young students of jazz and perhaps music teachers. It features three promising young musicians—saxophonist Patrick Bartley, pianist Tony Madruga and bass player Russell Hall—who meet at Jazz at Lincoln Center in New York to practice under the tutelage of Managing and Artistic Director of Jazz at Lincoln Center Wynton Marsalis.
Marsalis offers the students critiques on musicianship and insights into the realm of improvisation. "Jazz is the only music in the world where four people sit up on a bandstand, and they have to give shape, logic and form to music as they're making it," he says in the film.
It will air on HBO and HBO Family channels. Check listings for times and dates.
The Festival of New Trumpet Music at Brooklyn's Roulette (509 Atlantic Ave.) will honor Lawrence D. "Butch" Morris and his "conductions" on Sept. 11 at 8 p.m. with Dino J.A. Deane and colleagues, including Taylor Ho Bynum, Graham Haynes, Stephanie Richards, Kenny Wollesen, Brandon Ross and others.
The phrase "often imitated but never duplicated" doesn't even begin to describe Morris' genius concept of conduction. It is not often imitated, but Morris's collaborator Deane is carrying on his tradition. And as we know, jazz is not about duplication, but improvisation in the moment. Despite the fact that some critics and the jazz police define conduction as jazz, some may call it avant-garde, which only means that traditions are being pushed over the curb.