Albert Murray, literary giant, dies at 97
Herb Boyd | 9/5/2013, 1:44 p.m. | Updated on 9/5/2013, 1:44 p.m.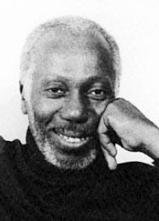 But it was the publication of "Stomping the Blues" (1976) that signaled his arrival as an insightful commentator on American music, especially the blues motif, which would resonate with conviction and rhythmic singularity in all of his books. Much of what he had to say about the blues—and for him it was never the downhearted variety but the hopeful optimism that he found inspirational—was explained in a series of articles that culminated in "South to a Very Old Place" (1971) and "The Hero and the Blues" (1973). His collaboration with Count Basie on his autobiography "Good Morning, Blues" (1985) is often cited as one of the best books on jazz and the blues, and it provided a resourceful conduit to a coterie of young musicians and writers, such as Stanley Crouch, Playthell Benjamin, Greg Thomas, Eugene Holley and, most notably, Wynton Marsalis.
Near the beginning of "The Magic Keys," Scooter recalls his days in junior high school when his teacher reminded him that he "should never forget that I just might be one of the very special ones who would have to travel far and wide to find out what it is that I may have been put here on earth to make of myself." Well, Scooter did all right, and so did Albert Murray.