All About 'Beyoncé: Before the Legend'
Renee Minus White | 9/5/2013, 1:16 p.m. | Updated on 9/5/2013, 1:16 p.m.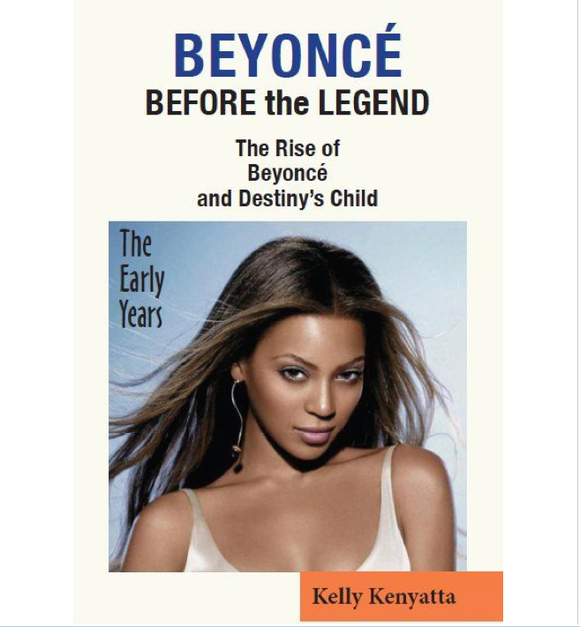 Read about how Beyoncé made the transition from Destiny's Child to "Dangerously in Love" and Jay Z in "Beyoncé: Before the Legend—The Rise of Beyoncé and Destiny's Child (The Early Years)." It's a true, timeless story, and it explains the star's rise to fame and fortune. Penned by Kelly Kenyatta, the book offers more than 60 photos that detail the diva's emergence to becoming one of the world's most beautiful singer-entertainers of the 21st century.
The author describes the formation of Destiny's Child, the hot female trio from Houston, Texas. These ladies went on to gain international fame in the early years before their split, which didn't stop each of them from developing their own successful careers.
"Beyoncé: Before the Legend" is published by Amber Communications Group Inc.'s imprint Colossus Books. It's a fascinating story.
On Sept. 4, 1981, Beyoncé performed in her first talent show at the age of seven and received a standing ovation for her rendition of "Imagine." Her confidence in music was evident at this early age. "I want to get my trophy. Get my money, get my trophy and go, because I'm hungry," she said to her mother just before the talent show. In an attempt to contain her ego, her mother explained that the contest was over, and they didn't yet know who was actually going to win the event. However, it was not long before Beyoncé's confidence was proven valid. She was the first-place winner.
Several years later, after achieving international success with Destiny's Child, Beyoncé decided that 2003 was a perfect time to launch a solo album. She gained immediate acclaim due to her mainstream exposure and the highly anticipated release of "Dangerously in Love." She received help from Missy Elliot, Jay Z, Sean Paul, Mario Winans, Big Boi and Luther Vandross, Her relationships with these top stars contributed to the success of the album.
As it turns out, every song released on "Dangerously in Love" was an instant hit. This album was more passionate, more mature and more personal than anything she had ever done with Destiny's Child. It was nice to see their brief reunion with Beyoncé at last season's Super Bowl halftime show. On the album, "Me, Myself, and I," "Baby Boy" and "Naughty Girl" achieved the same immediate success that "Crazy in Love" did, causing the album to reach multi-platinum status. Her first tour as a solo artist with co-headliners Missy Elliot and Alicia Keys was sold out.
The critics loved the album, too. Beyoncé has won big at the MTV Awards, BET Awards and even the Grammys, where she tied the record set by Lauryn Hill in 1999 by taking home five awards.
Kenyatta is a Chicago-based writer and freelance journalist. Kenyatta has written for major newspapers and magazines, and she holds a bachelor's degree and master's degree in journalism. This book is available wherever books are sold. It's an interesting read and a great gift.