Sheryl Lee Ralph and Adina Howard share personal stories on "Life After"
Souleo - | 9/5/2013, 12:48 p.m.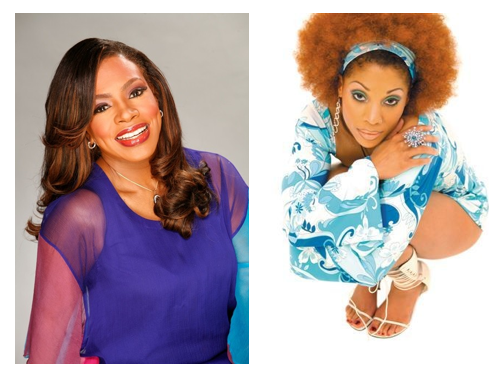 Before Sheryl Lee Ralph sat down to film her episode of TV One's hit docu-series, Life After she wasn't sure where life would take her next. This surprising confession comes from a woman who earned a Tony Award nomination for originating the role of Deena Jones in the Broadway classic Dreamgirls; won over TV audiences on sitcoms such as Designing Women and Moesha; and is a long-time crusader in the fight against HIV/AIDS.
"At one point I thought I'd settle, be a politician's wife and do a local talk show in Philadelphia," she admits. "God said 'You do you and I'll do God.'"
Having a little bit of faith has led to several new projects for Ralph including a book, roles on Showtime's dramatic series, "Ray Donovan" and NickMom's forthcoming sitcom Instant Mom. But it's her September 11 episode of Life After—which kicks off the new season—that lets her know she has more work to do and a powerful story to share. "I've had my ups and downs but I never realized I had a story to tell. Then when I looked back on the piece I said, 'Wow it's been a good life.'"
Few stories have had as many twists and turns as that of '90s "Freak Like Me" chart-topping singer, Adina Howard. On her episode of Life After, Howard promises to offer insight on exactly what she's been up to for the past several years, including her foray into the world of culinary arts. "On the show I talk about several things like my education, cooking career, family and my singing career. You will probably find out a few things that you did not know about me," she teases. "But most importantly the fans will get an update and I think that they will be pleasantly surprised."
In its fifth year, Life After has built a loyal audience which is no easy feat considering the plethora of reality shows on-air that capture the lives of celebrities. According to the show's co-executive producer, Victoria McGinnis, Life After continues to stand apart by allowing celebrities to tell their story without the dramatic excesses and rumored contrivances of reality TV. "Life After is one of the only shows on television that allows its celebrities the chance to tell their story they way they want it told, from their own point of view," she says. "This season will excite, entice and delight its viewers with autobiographic anecdotes straight from the mouths of their favorite stars." Additional profiles during the fifth season include LeVar Burton, Shirley Murdock, Maia Campbell, Sheree Whitfield and more. [Full Disclosure: writer appears on several episodes as a pundit].
If Edwin Ramoran had his own episode of Life After it would end with a new beginning as manager of public programs and community engagement at The Studio Museum in Harlem. Ramoran assumed the position this past spring after having previously been the assistant curator at The Bronx Museum of the Arts and director of exhibitions and programs at Aljira, a Center for Contemporary Art in Newark, New Jersey.