Tears for a toddler
Nayaba Arinde | 9/5/2013, 11:05 a.m. | Updated on 9/5/2013, 11:05 a.m.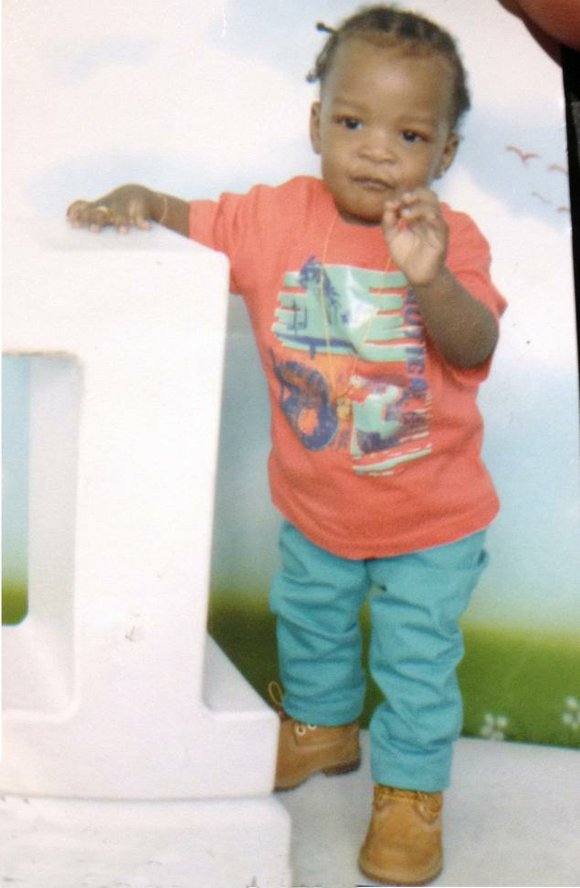 Antiq Hennis is dead. The beautiful 1-year-old boy was shot in the head in Brownsville on Sept. 1. His family and his community are devastated.
"Are the crazed, conscience-free gun-toters done now?" red-eyed members of the community are asking.
"We have reached an all-time low when a gunman turns his weapon on a 1-year-old baby in a carriage," the Rev. Herbert Daughtry told the AmNews. "The only good I can see and hope that can come from this cowardly savagely act is that it would so infuriate the community that the community will come together and find a way to put a stop to the violence and build a better community."
Not that money should even be the motivation, but the reward for information is $24,000. The irony is, activists are saying to the perpetrator, "The streets are talking. People know who you are."
Speaking at the 46th annual West Indian-American Day Parade on Monday, Police Commissioner Ray Kelly said, "At about 7:15 p.m., Anthony Hennis—a male 21 years of age—goes to visit the mother of his child, Cherise Miller, who lives on Rockaway Avenue. The child, Antiq Hennis, was 16 months of age.
"The purpose of the visit was to pick up the child and to take the child to visit Hennis' grandmother. He puts him in the stroller, and when they get to the intersection of Livonia Avenue and Bristol Street on the northwest corner, four shots are fired.
"Anthony Hennis is not hit; Antiq Hennis is hit once on the left side of his head. The bullet exits his head, and he's taken by ambulance to Brookdale Hospital. Four .45-caliber shell casings are found on the corner. One fired bullet was found at 360 Bristol St. The stroller had four bullet holes in it. It appears to be two entrance and two exit holes. We have some leads, and those leads are being aggressively followed."
While the streets are talking, and word is the shooter is best advised to turn himself in, as of AmNews press time, there were no arrests and the investigation is ongoing.
Brownsville-based community activist Daniel Goodine is among the on-the-ground residents infuriated by this latest slaying. "In the norm of everything known about gangbanging, women and children always had a pass," Goodine told the AmNews. "That is a punk move. That's something that no man would want to do. The community will not tolerate this.
"If you know who it is, it is known that there are organizations that work in conjunction with the police for the community."
"Yes, we're hurting, we're angry, but we have to do something about it, so it doesn't happen again," said Daughtry.
Assemblywoman Inez Barron and her husband, City Councilman Charles Barron, met with Antiq's young father and mother and his great-grandmother. "We offered our condolences and assistance to them, and told them that our offices stand ready and are open to them in whatever capacity in which we can give them relief," Inez Barron told the AmNews. "Our hearts are saddened by loss of an innocent life needlessly and senselessly taken as a result of gun violence. Our condolences go out to the family for this profound loss that they are suffering. We call upon the community to come together in unity and to employ nonviolent means of reconciliation to address differences and conflict."